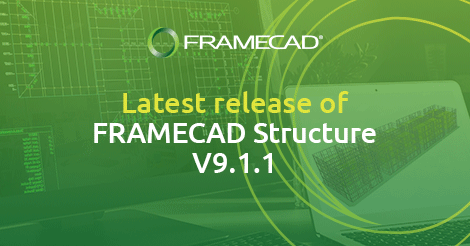 Structure V9.1.1 delivers advanced design engineering capabilities, saving you time and money
FRAMECAD is excited to announce the latest release of our structural engineering software: FRAMECAD Structure V9.1.1.
With many updates and improvements based on direct customer feedback, changes will result in faster detailing of trusses, reduction of manual editing, and a much simpler approach when detailing.

Now upgraded to the latest IntelliCAD 9.1 integrated engineering platform, FRAMECAD Structure saves you time and money by automating more engineering calculations than ever before. Completing over 25,000 calculations per square meter of roof, floors and walls in seconds, FRAMECAD Structure can improve your engineering time by up to 80%.