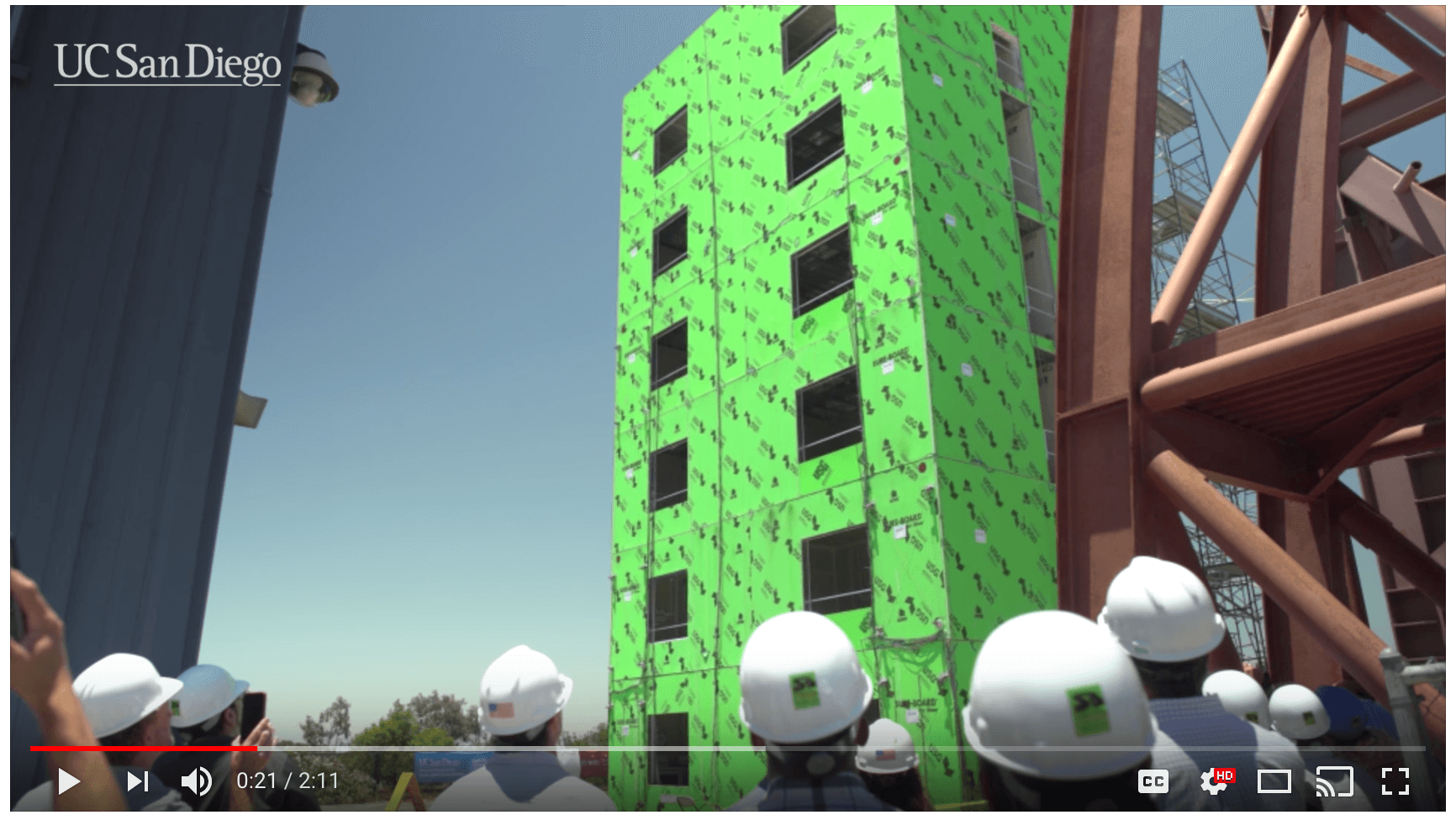 It is well established that not only is cold formed steel much lighter and more elastic than traditional materials like concrete and masonry, it also absorbs energy better by dissipating the force of seismic activity.
To test exactly how well CFS structures are capable of withstanding earthquakes and the fires that often follow them, in June 2016 a team of engineers from the University of San Diego in California constructed a six-storey CFS building.
And, they built it on top of the world's largest outdoor seismic shake table!

Most interestingly, this was the tallest ever CFS structure to undergo tests on a shake table.