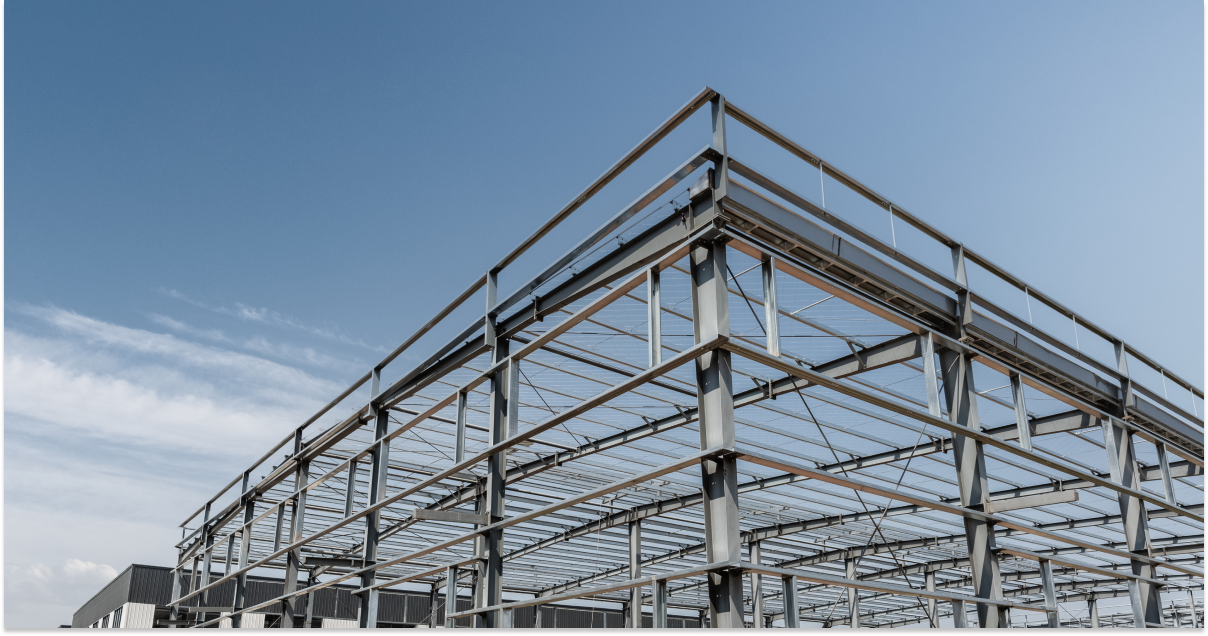 If you're new to the world of cold formed steel or considering CFS for your next project, there can be a lot to wrap your head around. You might be asking yourself, what does CFS mean? Understanding not only what cold formed steel stands for but the use of CFS (cold formed steel) in construction can help you achieve faster build times at a lower cost for your next project.
What does CFS stand for in construction?
CFS in construction stands for cold formed steel, but this can also be referred to as Light Gauge Steel (LGS) in some parts of the world.
There are essentially two types of structural steel used in building construction: hot-rolled steel forms and cold-formed steel shapes. Hot-rolled steel forms are made at high temperatures. The cold formed steel definition is a shape that can be formed at room temperature, making it easier and more efficient to work with. Due to being a reliable construction material and easy to install, cold formed steel is rapidly dominating the construction industry.
So, what is cold formed steel and how is it used?
The Cold formed steel (CFS) meaning mainly refers to steel products produced by cold-working techniques performed around room temperature, such as rolling, pressing, stamping, bending, and so on. Cold rolled steel (CRS) stock bars and sheets are widely utilized in many industries. Cold formed steel is extensively used in the construction industry, in both commercial and residential, for structural or non-structural objects such as columns, beams, joists, studs, floor decking, built-up sections, and other components, particularly in the form of thin gauge sheets.
Cold formed steel structural components are frequently made from steel plates, sheets, or strip material, also known as coils. The material is formed by either press-braking or cold roll forming to produce the required shape. Cold roll forming is the most common process for producing framing, roof and wall panels. It's also used to make structural components like C, Z, L and hat sections. Sections are often constructed from sheets up to 60 inches (1.5m) broad and coils longer than 3,000 feet (1,000m). The feed material comes from coil which is then slit to meet the profile size, for explain 89mm profile you would have a slit size to make this through the roll former.
Since its standardization in 1946, such applications have grown in popularity in the United States and across the world. You can read more about the history of cold formed steel for more information.
CFS Applications in Construction
The Cold formed steel process (CFS) refers to the method of rolling or pressing steel into semi-finished or finished components at low temperatures (cold working).
These sections are cold formed from steel sheets, strips, coils, plates, or flat bars in roll forming machines, press brakes (machine presses), or bending processes. Thin sheet steel gauges are used to make structural and non-structural parts in the building sector.
Material thicknesses for such thin-walled steel members typically range from 0.0147 in. (0.373 mm) to 14 in (6.35 mm). Steel plates and bars as thick as one in. (25.4 mm) may also be effectively cold formed into different structural forms.
Cold formed steel framing is a long-lasting, dependable, and cost-effective alternative for low and mid-rise construction projects. It usually refers to light-frame construction in which the vertical and horizontal structural components are generated principally by a system of repeating framing members. The frame members are commonly spaced at 16 or 24 inches on the center, with lower and greater spacing variations depending on the weights and coverings.
Cold formed steel framing is used across the world, but in North America is commonly designed and built-in compliance with standards established by the American Iron and Steel Institute and has been utilized effectively in construction projects taller than 10-storey buildings.
Key Characteristics CFS possesses
Now you understand more about what CFS stands for and cold formed steel's use in construction, let's take a look at the characteristics CFS possesses and the benefits to cold formed steel buildings.
Strength. Steel, particularly cold formed steel, has the strongest-to-weight ratio of any construction material. This means the strength of cold formed steel allows architects additional flexibility to support designs with larger spans than other architectural characteristics.
Durability. Steel is inorganic, making it resistant to termites, rot, and molds. A protective layer of zinc and other metallic covering steel provides long-term durability that can endure hundreds of years without degradation, according to a study.
Stability. Steel responds in a highly predictable manner when subjected to structural loads and stresses caused by significant wind, severe earthquakes, and seismic forces due to its constant chemistry. Steel also doesn't absorb moisture, so its usage avoids much of the expansion and contraction of construction materials, which causes fractures, warps, and other faults in both internal and exterior finishes.
Cold formed steel doesn't combust and so helps prevent a fire from spreading or intensifying. As a result, cold formed steel buildings may be developed to satisfy code fire rating criteria more effectively. Non-combustible structures, such as those constructed with cold formed steel frames outperform combustible wood framing in terms of fire in loss history. This frequently results in reduced rates and outstanding coverages for various forms of construction insurance.
Sustainability. Steel is the only building material that can be recycled indefinitely. Cold formed steel frame constructions can receive credits for green building ratings such as LEED and equivalent initiatives as certified sustainable building materials.
Cost-effectiveness. Cold formed steel saves money in a variety of ways from the design process right through to the build. Cold formed steel also reduces insurance costs for builders and owners by helping to reduce fire risk. Overall, panelized cold formed steel building processes result in quicker construction cycles, allowing builders to finish steel-framed structures months sooner than with alternative framing materials and improving ROI.
If you'd like to find out more information or are interested in using CFS in your next project, contact one of our local cold formed steel experts today.