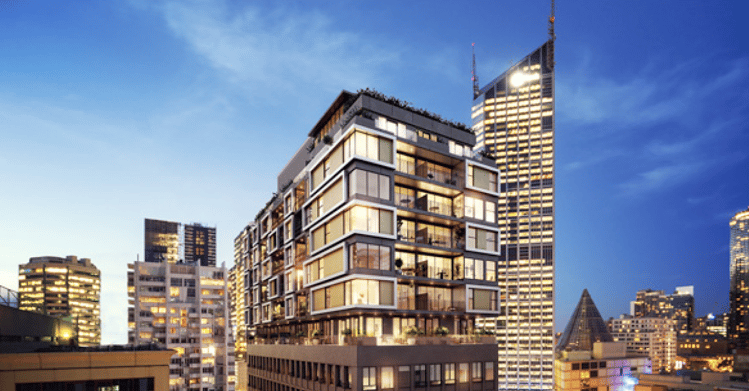 If you're in the construction and design industry, you may have heard of cold formed steel (also known as light gauge steel). Many construction companies globally have already made the switch to steel framing, using off-site and modular construction techniques, and are already experiencing the benefits cold-formed steel has to offer. Let's explore the many advantages cold formed steel has over other construction materials.
Cold Formed steel Advantages

in the Construction Industry
While changing the primary building material may be a significant shift for most construction businesses, making the transition to modular off-site construction or cold formed steel (CFS) framing offers many advantages over traditional timber construction. At the most fundamental level, you'll be able to deliver projects faster, more efficiently and improve your return on investment.
With improvements in efficiency, you'll see far less waste, resulting in lower costs. CFS is a material that is straight and doesn't warp or shrink which means improved accuracy. As a result, your team will have fewer rework requirements or call backs, increasing project profitability and return business. Cold formed steel typically weighs less than a third of timber framing, making it far easier to ship, handle, and assemble.
The cold formed steel advantages continue to stack up with surprisingly competitive production cost. Depending on where in the world you are, CFS can cost about the same or even less to produce compared to timber, especially in those areas where customers are paying significant premiums to complete their renovation projects due to the popularity of wood.
Additionally, cold formed steel is an extremely sustainable material. With steel being the Earth's most recycled material, CFS framing always contains at least 25% recycled steel. Steel is also the only building material that is indefinitely recyclable, so CFS offers up to 10 times less waste compared to timber. Its resistance to warping or shrinking means that CFS door and window openings remain stable, saving energy costs. All these features make CFS a well-recognised green building material, and CFS projects can earn credits for green building ratings such as Leadership in Energy and Environmental Design (LEED).
Cold Formed Steel Advantages vs Wood
Issue

Steel

Wood

Dimensional Property and Stability

Exact dimensions to within 0.5mm. No splitting, warping, or shrinking.

Susceptible to warping and shrinking.

Sustainability and Construction Waste

Continually and completely recyclable building material.

Pre-cut custom and standard shapes and sizes with extreme accuracy, which means minimal waste (typically ~2%).

Treated wood is not biodegradable. Less efficient recycling process.

Typically ~20% wastage.

Durability

Impervious to termites, rot, and mould. Long-term durability.

Attracts termites unless preservative treated.

Weight

30%~60% lighter than timber with the highest strength-to-weight ratio of any building material.

Heavier with lower strength-to-weight ratio compared to steel.

Fire Resistance

Does not burn but may lose its strength at high temperatures.

Easily combustible.

Building Performance

Resilient to high-speed winds and seismic loads.

Can be designed to take greater loads but makes the structure very heavy.
Disadvantages of Cold Formed Steel
People may think that a disadvantage of cold formed steel could be the need to retrain all their staff to be able to work with this new material. The reality is that it is very easy to train staff – often, easier than timber framing, especially when using an automated construction system such as FRAMECAD Structure. Laborers just need to follow a kit-set approach where all the components are already the exact size and just need to be pieced together without any cutting or measuring.
For many years, wood has been a staple in the construction industry, and it can commonly deliver a 'satisfactory' product but, with the material's long wait times and ever-changing cost structure, there are many more benefits for architects, builders, owners, and occupants to construct with cold formed steel.
If you'd like to find out more information or are interested in using CFS in your next project, contact one of our local cold formed steel experts today.