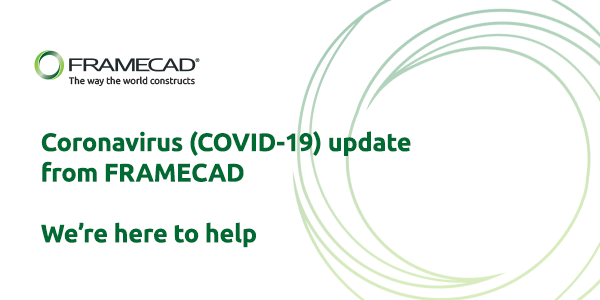 The impact of the Coronavirus (COVID-19) on the world's people, businesses and economies could not have been predicted even just a few weeks ago. The situation in most countries remains fluid and changes almost daily. At FRAMECAD we're continuing to monitor this and adapt our operations accordingly.
Fighting the spread of COVID-19
The global FRAMECAD team have now successfully transitioned to working from home, in accordance with recommendations from governments and healthcare authorities around the world, in order to prevent spread of the COVID-19 virus.
The entire team remains committed to providing ongoing and uninterrupted service for you. FRAMECAD continues to be available to keep your business fully operational.