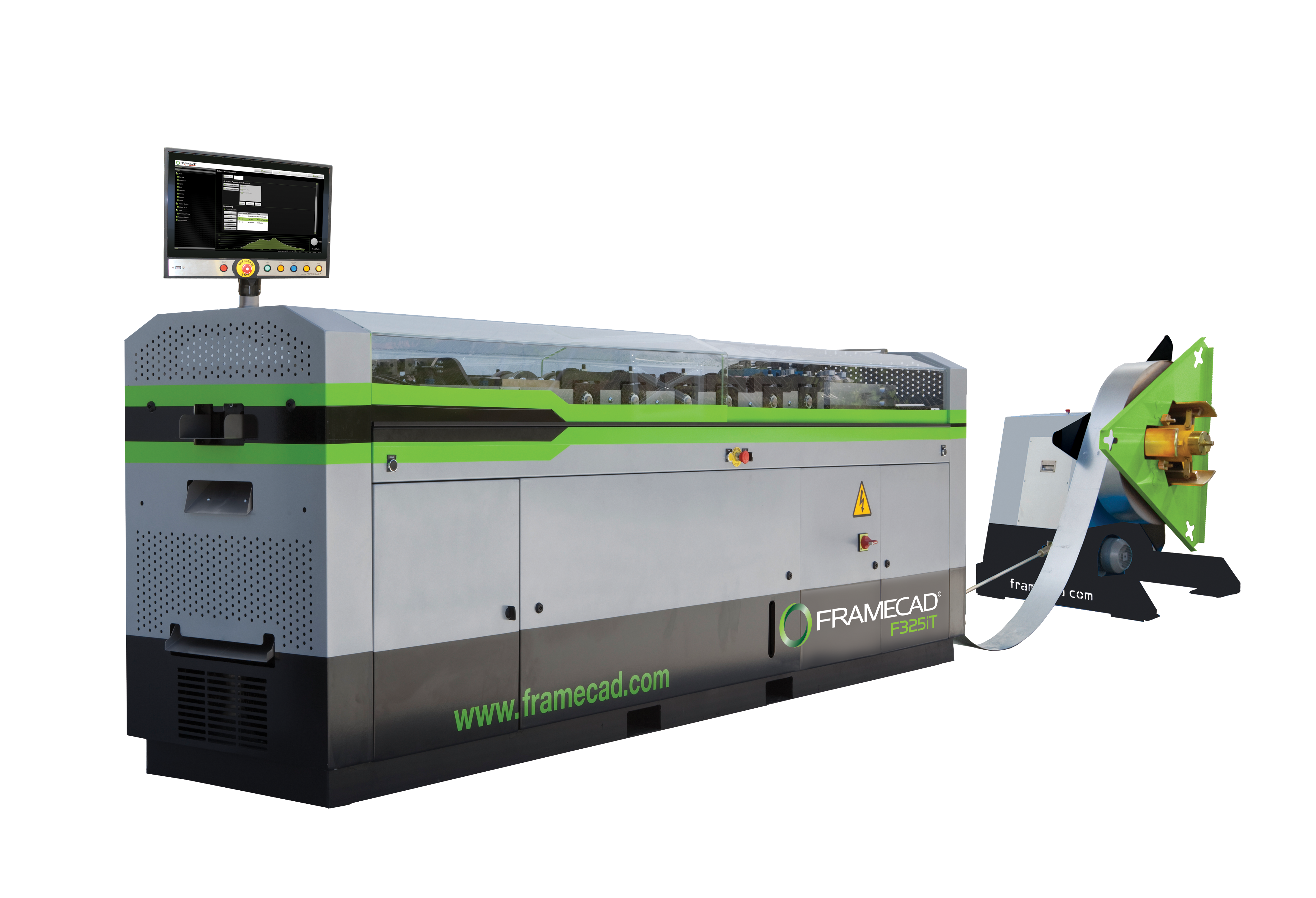 Every construction project has unique demands. Those, of course, include specific needs for design and engineering software, manufacturing equipment and the construction materials.
For this reason, the correct choice of equipment is paramount from the very start. In this blog we will demonstrate why single-profile equipment can be a much better option for a wide range of construction projects than multi-profile equipment. For either residential or commercial projects, multi-profile systems are typically unnecessary and add complexity to your projects.
Keen to discuss this with the FRAMECAD team? We're at at Housing UK tradeshow, 26 - 28 June 2018. Click here to find out more.
Why you should first consider single-profile manufacturing equipment for construction
Here are 5 reasons why single-profile equipment is what you should turn to first. These enable faster, superior and more accurate construction processes which are applicable to a wide range of residential and commercial construction applications.
Reason #1 – Straightforward and simple
Single-profile equipment is simple: it produces one unique profile, using multiple thicknesses with a single steel or strip width. Using single-profile equipment does not require any profile changeover which simplifies staff training and reduces errors and delays.
This translates to greater productivity in the design and manufacturing for construction projects using cold formed steel (CFS) also known as light gauge steel (LGS).
Reason #2 – Less planning, less inventory, and less investment in coils
Single-profile systems let you optimize coil inventory and usage. As the equipment only uses one strip width compared with multi profile equipment which require many different strip widths.
This means with a single-profile machine using single strip width, you can reduce waste, simplify stock and inventory management, increase your material buying power and achieve economies of scale.
Reason #3 – Easier to manage
Not only is a single-profile equipment itself relatively simple — it simplifies critical aspects of engineering, design and detailing. Because they come ready to produce one unique profile, in the design process you design with one profile rather than having to design with multiple options.
With single-profile equipment, designs can be developed around just one profile, simplifying the design and engineering phase. This avoids the engineering, design, manufacturing and onsite construction complications presented by multi-profile machines which ensures deadlines are met.
Reason #4 – Faster, more accurate manufacturing
With single-profile equipment, there's no need to continually adjust. Built-in FRAMECAD auto-gauging technology makes automatic calibrations on the equipment when coil thickness is changed. This offers a fast and easy manufacturing process with no need for manually adjusting tooling and roller gangs.
Single-profile manufacturing equipment limits downtime and ensures smoother construction operations end-to-end.
Read more about auto-gauging, among other key advantages of single-profile machines.
Reason #5 – Easy-to-replicate work procedures
A team's familiarity with a process makes for faster production and fewer errors — a major factor in quality assurance. With a single-profile system, on-site and in factory teams gain expertise in the planning and production of just one type of profile. In comparison with multi-profile equipment which requires more in-depth training for your teams. Even as workers gain experience, dealing with multiple profiles makes mistakes more likely.
Single-profile systems promote a more efficient work agenda, including better estimations of workspace and manpower needed for profile assembly and transportation.
Single profile equipment is a perfect solution when construction priorities are improving project timelines, controlling costs, and ensuring smoother, more efficient labour procedures. This type of equipment offers greater simplicity, better process control, lower costs, and more manageable for residential and commercial construction projects.