Moving to light gauge steel (LGS) framing was an obvious choice for New Zealand (NZ) based Perry Steel Framing when they were looking for a faster more affordable solution to offer their clients.
General Manager, Peter Botting said. "We chose the FRAMECAD solution because the system is not just about the machine it's also about the software. It uses the best technology and has a great team behind it who are always innovating."

"The commissioning experience was awesome we were making commercial projects within the first week and were profitable, predominantly due to the accuracy."
Perry Steel Framing produces frames, trusses and wall panels for the residential and low-rise commercial building sectors. From the outset, they decided to also specialize in modular solutions and also produce panelized walls and cassette floors that are assembled in the factory to the customers' requirements. Their goal is to make life easier for the builders onsite.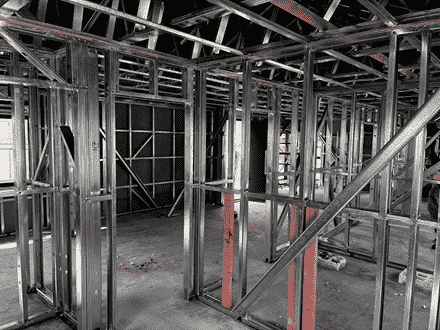 They use both FRAMECAD Structure and Detailer software. Structure software is utilized at the beginning of the business development cycle with the preparation of concepts through the design phase to ensure proper engineering principles are applied in alignment with building codes.
Peter said "Detailer is a fantastic software package that synchronizes so well with the machine manufacturing files. It provides great versatility while ensuring seamless and accurate output of components through the machines."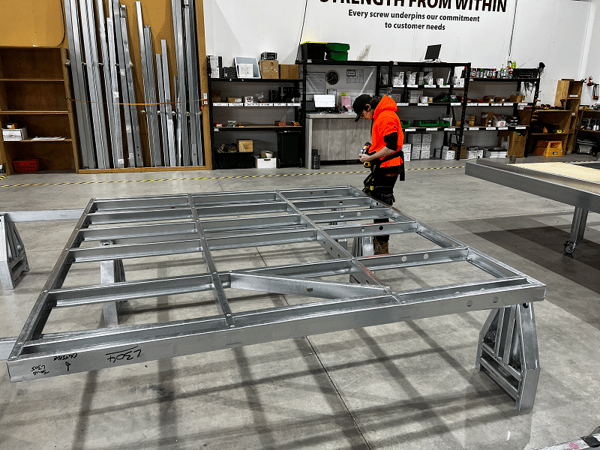 The team works closely with partner Anthem Homes who are of the same mindset. Thriving to innovate and find ways to work faster and smarter.
Anthem Homes build houses in and around the Hamilton area in the Waikato region of New Zealand. They had been considering LGS (cold formed steel, CFS) for a few years. Timber shortages started to impact heavily on their timelines which gave them the push to move to LGS (steel framing). They found the transition much easier than they expected. Their team adapted quickly and became more confident onsite overcoming the mindset of change.
Director, Douw Van Der Merwe said "FRAMECAD really helped with the transition, they answered the questions we had and introduced us to networks that we could lean on. The planning and design stage is very important, it really pays off getting this right up front. The overall quality is much better. The straightness of the walls makes everyone's job easier, which means less time is spent on all the other jobs that follow."
"LGS is a much better outcome for our clients, and I wish we had done it sooner!"
As for the future, Peter's view is that there has been a lack of understanding of the benefits of LGS framing in NZ. Recently he has seen more education and he is now seeing growth.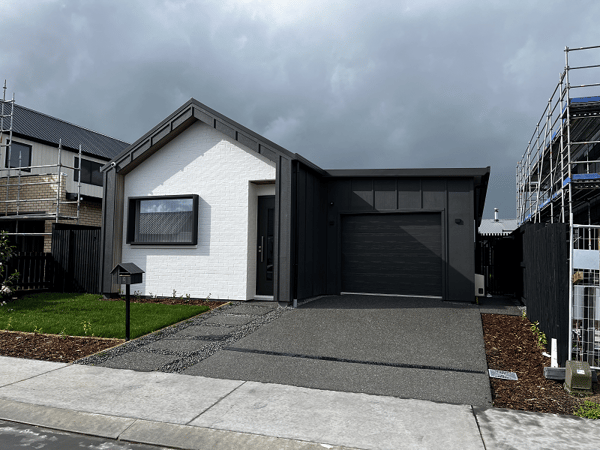 ---