LAS VEGAS, United States – Darrell Smithson has joined FRAMECAD as Head of Customer Success and brings 30 years' international experience building teams that are focused on customer service and success. He will lead all aspects of FRAMECAD's global customer success journey, focusing on system uptime and training to ensure customers have a high-quality experience and access to the knowledge required to be successful.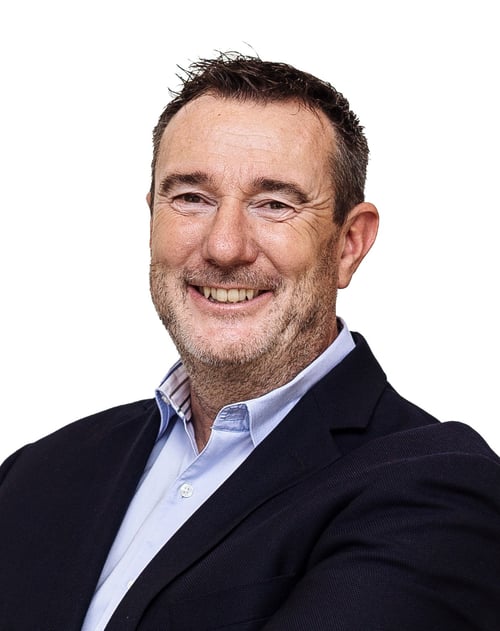 FRAMECAD is the world's most transformative end-to-end steel frame design, manufacture and build system, allowing the construction industry to efficiently mass-produce steel-framed buildings with precision and accuracy.
Darrell joins FRAMECAD from Turntide Technologies, where he most recently served as Vice President of Customer Success. Prior to that, he headed up the North American organization for SKIDATA and the service organizations at, Compac and Schneider Electric.
"I am excited to join FRAMECAD at this stage of the journey. A New Zealand tech business that is bringing innovation to the global construction industry. The growth of the business is very impressive, and I look forward to this continuing as we make sure the FRAMECAD customer experience is world class, and our customers are set up for success" Darrell Says.
FRAMECAD Founder / Director Mark Taylor commented, "FRAMECAD has experienced large growth over the last few years, and we need to continue to support the growth of the FRAMECAD network and our customers. When our customers invest in FRAMECAD, we want to make sure they have the tools to be successful."
Darrell will predominately be based in the United States and will travel extensively to ensure the technical capability, knowledge, systems, process, parts and building components are available to the FRAMECAD network.
Mark commented "Technology is only one piece of the puzzle, and the FRAMECAD System enables a more efficient design and building methodology. We have a lot of knowledge internally at FRAMECAD and we need to make sure we share this with our customers and the wider construction industry. This will be a key part of Darrell's role".
Press Contact
Matt Stillwell
+64 21 625 075
matthews@framecad.com