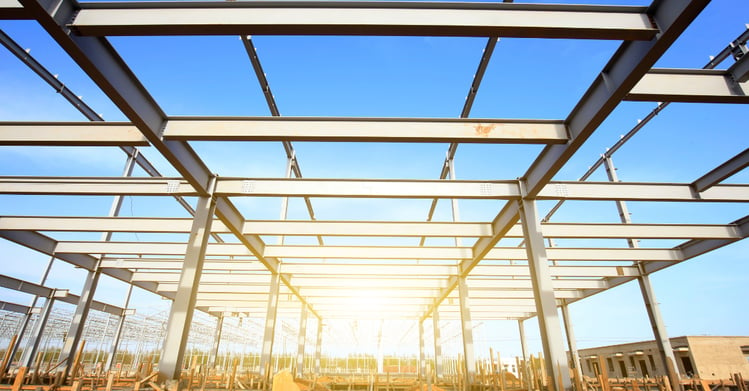 The construction industry continues to move from strength to strength. But following the pandemic and a new way of life, the construction industry has experienced a surge across the world. Contractors and builders are in high demand due to previously stalled projects coming back to life in a thriving market.
A key decision with any construction project is choosing between a steel and wood framing structure. Here's all the data you need to compare steel vs wood framing to make sound decisions for your next construction project.
Steel Framing vs Wood Framing, how do they compare?
The frame is the backbone of any building, so when choosing a construction material it must be both safe and secure. Steel and wood framing both have pros and cons such as cost, longevity, sustainability, and flexibility during the construction process. Let's take a look.
The Ability to Customi
s
e Your Design
When it comes to construction materials, cold-formed steel is seen as one of the most versatile materials. Cold-formed steel is popular among architects and designers because it has superior consistency, strength and reliability. By utilising the FRAMECAD system and software, architects and engineers can easily bring to life any design with CFS framing. This, combined with the strength of a metal frame, means that cold-formed steel is frequently a better choice than a wood frame.
Lifetime Durability
Mold, rot, and mildew are all significant threats to wood structures. However, cold-formed steel, unlike wood framing, doesn't retain water, making it stable and more robust over time. Corrosion and rust are potential weaknesses of a steel building material, but with modern zinc coatings, corrosion is avoided. When it comes to durability, CFS is clearly an excellent choice.
Structural Integrity
Steel-framing is built to last. Steel frame buildings have less movement overtime because they do not twist, warp, shrink, or buckle, whereas timber frames are much more likely to distort as timber will continue dry and shrink for many years after the tree was cut down.
While any form of construction is a long-term investment, those built with steel framing and CFS are particularly sturdy.
Sustainability is Key
Sustainability and green practices are becoming key in construction. While wood framing is often seen as natural, it has a high wastage. Steel framing on the other hand, can be produced with minimal waste which is then reused and recycled, Timber frames are also often treated with toxic chemicals to protect them from pests and hazards, where steel doesn't require this.
Labor Costs
In your construction project, the cost of labor will drive return on investment and be a key deciding factor. Though wooden frames are also seen as easy to construct and often don't require highly skilled labor, the same is true with steel, which with the frames being much lighter, there can be less labor required onsite.
Even more labor cost savings can be achieved by moving framing offsite. The frames are assembled as a part of a manufacturing process and then shipped to site to be assembled. This results in a higher labor utilisation, productivity and ultimately a lower cost.
Insurance costs for Steel Framing
CFS and steel framing is non-combustible and therefore a much safer, more reliable alternative to other framing materials on the market. As a result, insurance companies have rewarded contractors for using CFS with lower building insurance. Landlords also often receive lower insurance costs, so the savings continue once the construction is complete also.
How to decide what material to use for your building frame
There you have it, a list of the advantages of steel over wood framing. So, is steel framing better than wood?
When deciding between wood and steel, remember that both materials are good foundations for building a structure. The final decision comes down to what works best for your location and budget.
For more information on cold-formed steel and to keep yourself updated with the latest developments in the construction industry, check out our news and blogs.
If you'd like to find out more information or are interested in using CFS in your next project, contact one of our local cold-formed steel experts today.