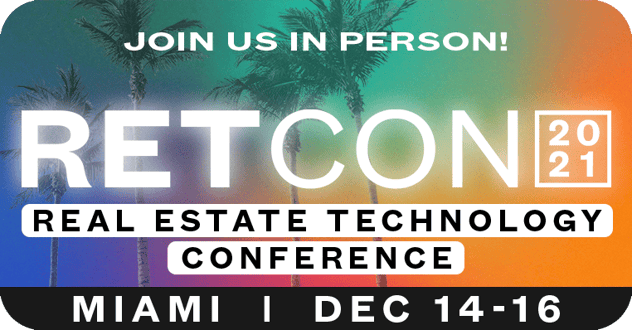 Join FRAMECAD® in-person at RETCON 2021 , 14-16 December, at JW Marriott Marquis Miami, FL.
We will be at booth T17 to discuss how the FRAMECAD® system delivers advanced design-led methodology to increase your project productivity.
The Real Estate Technology Conference - RETCON 2021 - is a brand new event featuring 500+ executives & innovators leading the commercial real estate technology revolution.
Join us for the inaugural year of RETCON as we unite the top owners, operators, developers, investors, analysts, media, and technology & service providers from across the country to establish RETCON as the go-to event for the global CRE technology movement. Together, let's build the future of real estate.
Our cold formed steel experts will be on-site to answer all your questions.
Here's what you can learn at the FRAMECAD® booth:
The easiest way to engage cold formed steel in construction
How to reduce engineering costs, whilst adding value into your structural designs
How to avoid expensive labor costs and rapidly accelerate the construction process
Construct highly accurate buildings with the FRAMECAD end-to-end system for cold formed steel
RETCON 2021 is a registration-only event - click now to attend.
Want to book a personal meeting with a FRAMECAD expert? Click below to let us know what time is good for you.
To learn more about the benefits of CFS construction, download our eBook, 'The Future of Construction' below.