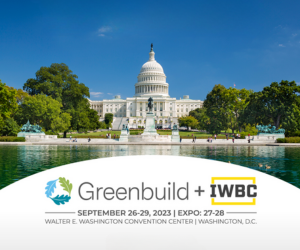 FRAMECAD will be at Greenbuild this September in Washington D.C.
Visit us at Greenbuild to discuss how the FRAMECAD system delivers advanced design-led methodology to increase your project productivity.

Greenbuild
Date: Tuesday 26 - Friday 29 2023
Location: Walter E Convention Center, Washington, DC, USA

Greenbuild International Conference + Expo is the largest annual event for green building professionals worldwide to learn and source cutting-edge solutions to improve resilience, sustainability and quality of life in our buildings, cities and communities. This year's theme 'Building Transformation' highlights the decades-long legacy and unwavering commitment of the green building movement to transforming the built environment to serve, prepare, and protect our communities in a rapidly changing world.

Register for tickets now!
Here's what you can learn at the FRAMECAD booth:
The easiest way to engage cold formed steel in construction
How to reduce engineering costs, whilst adding value into your structural designs
How to avoid expensive labor costs and rapidly accelerate the construction process
Construct highly accurate buildings with the FRAMECAD end-to-end system for cold formed steel
Want to book a personal meeting with a FRAMECAD expert at the show?
Click below to let us know what time is good for you.
To learn more about the benefits of CFS construction, download our eBook, 'The Future of Construction' below.