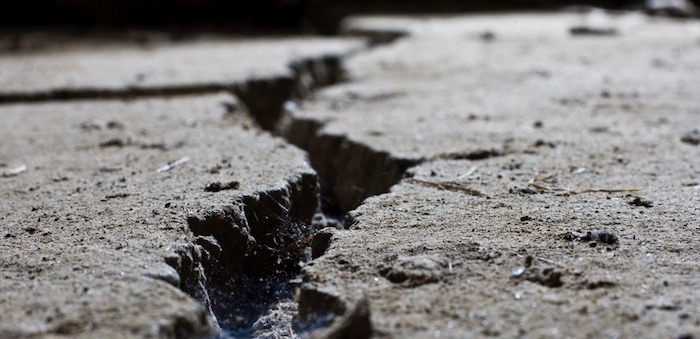 In countries subject to seismic activity, building design, engineering and construction must be specifically tailored to withstand the unique environmental stresses that result from earthquakes. Studies have demonstrated that light gauge steel (LGS) frame buildings and houses can perform extremely well during seismic events and are increasingly being used for construction in earthquake regions.
When paired with FRAMECAD's sophisticated end-to-end building solution, light gauge steel (LGS) buildings proved to be a safer, more effective building material that can withstand earthquakes up to magnitude 9 on the Richter scale.
In 2011, Christchurch, New Zealand experienced a devastating 6.3 magnitude earthquake. As a result, experts in the in the building and construction industry were looking to learn from the tragedy and improve building safety in the area, and many of them turned to FRAMECAD for the answer.
"The ultimate aim is to promote safety. If we can prevent collapse, if the structural integrity allows safe and orderly evacuation of a building after a big shake, then we can go a long way to avoiding injury or more tragic outcomes," says Dr. Darrin Bell, FRAMECAD Design Services Manager.
LGS frame buildings perform better in seismic prone areas
LGS's high strength to weight ratio and non-combustibility means that as a building material it behaves better than traditional materials in earthquakes, making it the ideal material for seismic zones.
During an earthquake, buildings experience horizontal ground motion, which is amplified along the height of the building. When the relative movement between the top and bottom of the structure is large, as experienced in a high magnitude earthquake, damage can be catastrophic.
LGS framing has the ability to absorb energy without compromising the structural integrity of the building, which means that that unlike concrete, timber and masonry, it can bend without breaking.
Steel also offers better consistency. Unlike traditional materials, steel remains straight and will not move or warp over time. There is no jamming of windows and doors as steel members do not creep, expand or shrink. Steel frames remain more airtight than other building materials and is non-combustible, so it will not contribute to the spread of fire, which may be caused by an earthquake.
Significant testing on LGS frames performance in seismic simulation has been performed by NASH using FRAMECAD as a testing material. The Test House performed exceptionally well and scientists predict extremely good performance in response to an earthquake. You can read more about NASH and FRAMECAD testing here.
LGS and FRAMECAD provide a rapid relief after Haiti earthquake
FRAMECAD has been able to provide rapid relief in instances of the 1999 Turkey earthquake (the country's largest earthquake disaster), the 2008 Sichuan, China earthquake, the 2010 Indonesian tsunami and most dramatically, the 2010 Haiti earthquake – one of the most catastrophic earthquakes ever recorded.
The devastation of Haiti's earthquake stretched far and wide and FRAMECAD was called upon set up an in-country LGS manufacturing system to build highly earthquake and hurricane resistant housing, but with over one million people left homeless, time was a critical factor.
The FRAMECAD Mobile Factory, provided an answer to a time-sensitive issue. With its own diesel generator and computer-operated steel frame fabricating machine, FRAMECAD's mobile factory was able to manufacture precision engineered framing at a rate of 700 metres per hour, allowing construction of structures such as hospitals relief centres and homes to begin immediately and proceed quickly.
The FRAMECAD advantage
The FRAMECAD System provides the perfect LGS framing solution for building construction in seismic zones and disaster relief situations. With FRAMECAD you can rapidly produce steel frames with complete accuracy, enabling fast and efficient building and re-building of housing and structures. FRAMECAD can also provide a proven training system, consultants and access to technical expertise at all times, giving LGS manufacturing operations the confidence to advance anywhere around the world.
You can read more about how LGS and the FRAMECAD System helped building companies and developers working in seismic zones here.
Have a construction project that requires the strength and ductility of an LGS framing solution? Talk to a FRAMECAD expert today.