In Chile, a country prone to high-magnitude earthquakes, builders are consistently seeking materials to support seismically-stable designs. Responsible Chilean builders have long understood the necessity of a sound structural design, often using state-of-the-art technologies and products to ensure construction is safe beyond the minimal building code requirements. But typically, the safest construction options are pricey and time consuming, resulting in project delays and compromises for lower quality materials.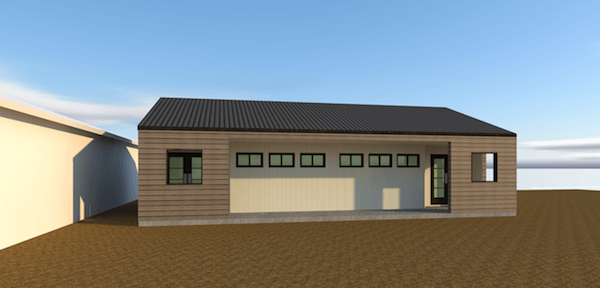 While concrete-reinforced bricks are common practice in Chile, there is no law regulating the use of steel frames, a structural element considered necessary in the eyes of innovative builders. But not all steel frames are created equal. As hot rolled steel is an expensive building material, many contractors cut costs by choosing lower quality steel. The solution? Cold Formed Steel also known as Light Gauge Steel.
In Chile, automated and computer aided building systems are becoming increasingly popular and companies like FASTSTEEL are leading the way in using FRAMECAD and light gauge steel frame construction. With future earthquakes sure to come, builders in Chile can be confident in their ability to build structurally sound dwellings quicker and within the constraints of tight budgets.
Click here to discover how FASTSTEEL successfully rebuilt two classrooms for a school in north Chile and two houses in Santiago in Light Gauge Steel.