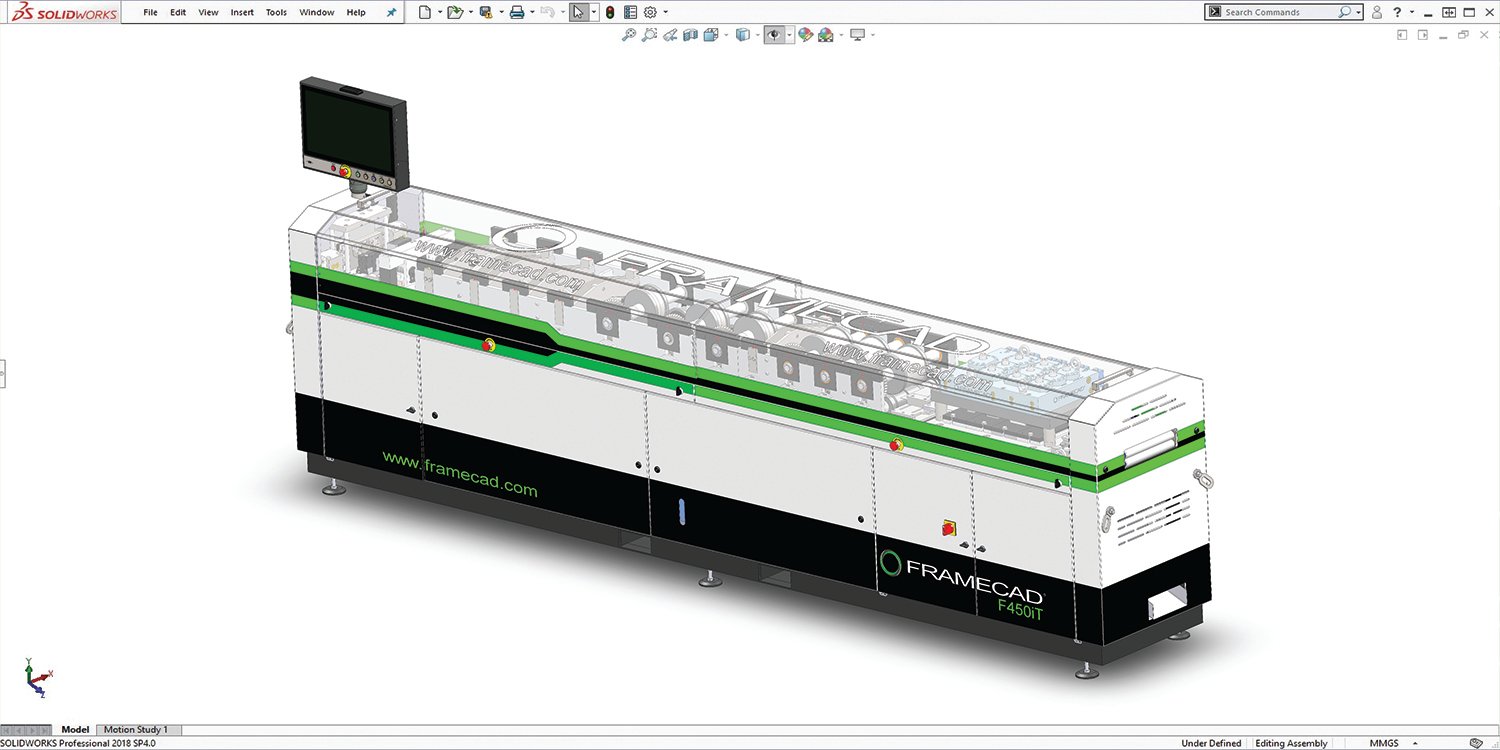 You might have heard the phrase 'teamwork makes the dream work' – and at FRAMECAD, it's impossible to separate our innovation and success from the highly skilled people on our team. In order to give you a look behind the scenes at how that teamwork makes the dream work, the FRAMECAD blog will be highlighting what some of our FRAMECAD champions do.
Meet Heike Kaufman, a mechanical design engineer who has been with FRAMECAD in Auckland for nearly seven years. She's an integral part of making sure that our customers get the best product possible.
A roll forming role
As a highly experienced mechanical design engineer, Heike is part of the Equipment Design Team. Collectively, they are responsible for the complete design of all FRAMECAD equipment, with Heike's role mainly involving the design of the roll forming machines. With various machines on offer to ensure that each client has the right fit for them, and hundreds of components to make each machine work at peak power, different experts specialise in different aspects.
"We ensure that the machines meet our Quality Assurance standards and provide support to customers with our aftersales team," Heike says. Her team uses Solidworks when undertaking both the modelling and design of the equipment – with components then reviewed by an expert team of design engineers, support engineers, and machine technicians. This process ensures that all equipment created by FRAMECAD meets not only our own stringent requirements, but also any specific requirements that the customer may have.
Coming into cold-form steel
Heike's pathway into engineering came from a love of making things. A fascination with car mechanics in her small home village led to an interest in the broader world of engineering – which, when combined with her skill and dedication, led her to where she is today. She worked her way through different roles and industries before joining the FRAMECAD team – and here, she gets to explore different innovations and possibilities every day.
A day in the life
For many staff at FRAMECAD, no two days are quite the same. Heike's no different. "We have customers from all over the globe, and as a result, the specifications of the equipment are very different," she says. "It's incredibly challenging, but the whole team and I feel very proud when equipment is collected from our manufacturing plant and sent out." Heike has personally designed and overseen the delivery of over 250 machines to customers in her seven years at FRAMECAD – "as well as assisting the rest of the team to send their own babies out into the world!"
"My work involves talking to people a lot; people feel comforted by the designer." Her presence means that there's always an expert designer to turn to when anyone on the factory floor have queries about the assembly of the equipment. And of course, in addition to supporting staff to take existing machine concepts from design to delivery, Heike and her team spend time planning next generation machines and constantly working towards new and innovative solutions.
"We're very focused on new development. We try to be as innovative as possible, constantly improving our product." The team has regular review meetings each week in order to get everyone involved in the whole building process. They discuss what they could be doing better – and then act on it. "I don't think that many companies do that in the same way," Heike says – for her, it's a positive point of difference for FRAMECAD as an organisation.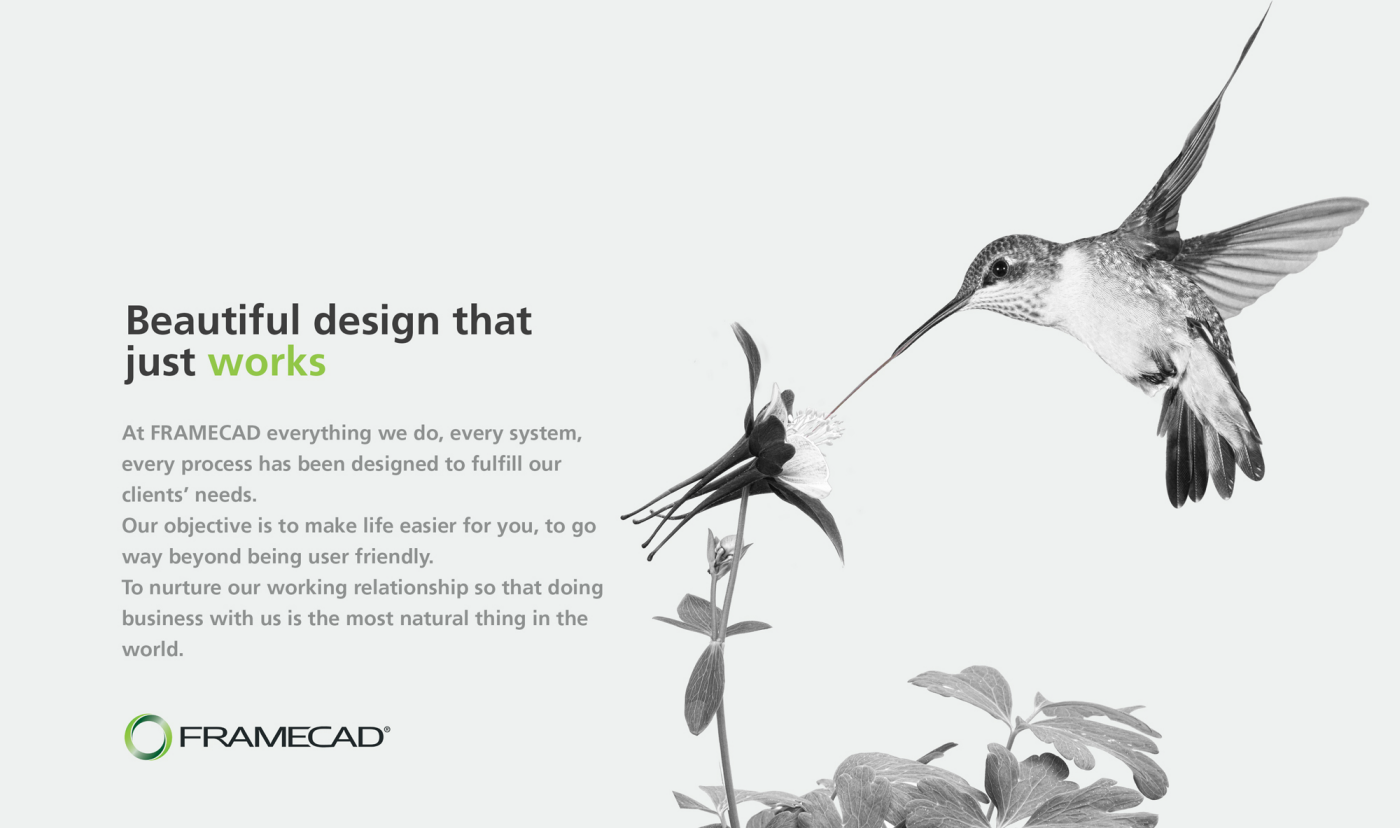 Designing the FRAMECAD way
Each new customer will begin their relationship with FRAMECAD in the same way – with our team taking care to understand their exact needs. "The customer is central to our design process," Heike says. "For the simple and straightforward systems we can have them designed, manufactured and ready to export in six weeks – and for the more complex or brand new designs the process can be three to six months, depending on the complexity."
Heike and her team are also familiar with the highly varied specifications that different customers may have depending on their location in the world. They integrate that knowledge and their expertise with all the unique requirements of each customer's projects – and call upon the broader FRAMECAD capabilities where required to ensure the best outcomes. That may mean consulting with structural engineers and software engineers as well as the core design and support engineers in Heike's team. "I find it's best to engage with the entire team to get the best possible outcome for the customer," Heike says.
The FRAMECAD difference
In Heike's mind, a key thing that sets FRAMECAD apart from other players in the CFS game is our life-cycle approach. "We have the software, the mechanicals, the building expertise. We have someone with a doctorate who does the structural design. We cover the whole building system, rather than just one part."
It's also an environment that she appreciates. "I feel very supported here. I can express my feelings as well as crazy ideas. In the whole time I've been here, I've never been stopped from trying something – everything's been taken on."
Heike plays a vital part in the way that FRAMECAD works – both as a team player and as an expert in her field. If you want to find out more about how that team spirit and expertise can help you build with the future of construction, get in touch with us today.