Steel Tech Group, Ezeiza, Buenos Aires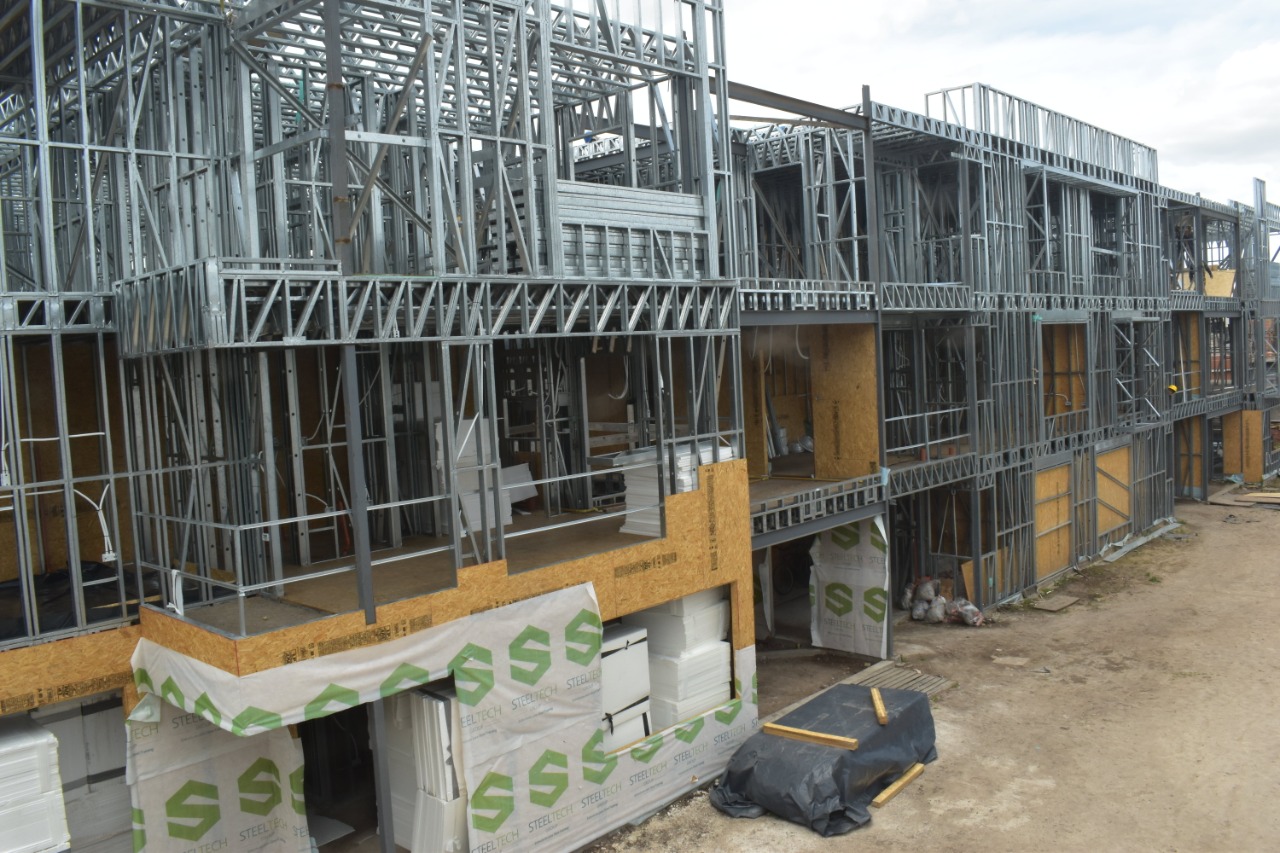 The job
For Steel Tech Group, Argentina's leading manufacturer of galvanized steel panels for steel framing, cold formed steel was the undeniable option for a flagship housing complex in Ezeiza, Buenos Aires.
Planning for a quick turnaround
The multi-story project – the first steel framed building of its size in Argentina – covers an impressive 42 apartments and over 2,400 square meters. With timing a critical factor, the team at Steel Tech Group knew that excellent service and quality materials would be just the start. The rapid and simple on-site installation of the prefabricated frames were a crucial part of the project's success.
Since launching in 2017, Steel Tech Group have relied on FRAMECAD's end-to-end system to deliver exceptional results and set the company apart in Argentina as specialists in structural design and penalization. Because multi-story residential buildings aren't especially common in this South American nation, and alternative methods (such as reinforced concrete) would likely be too slow from the customer's perspective, Steel Tech Group needed a solution with structural strength and durability that could be prefabricated off-site for a faster turnaround.
"From our customer's perspective, time was the most important factor – which made light gauge steel framing produced using the FRAMECAD system the right choice," says Luis Di Palma, Director at Steel Tech Group. Having used cold-formed steel and the FRAMECAD system since they launched, they knew exactly how to approach the project.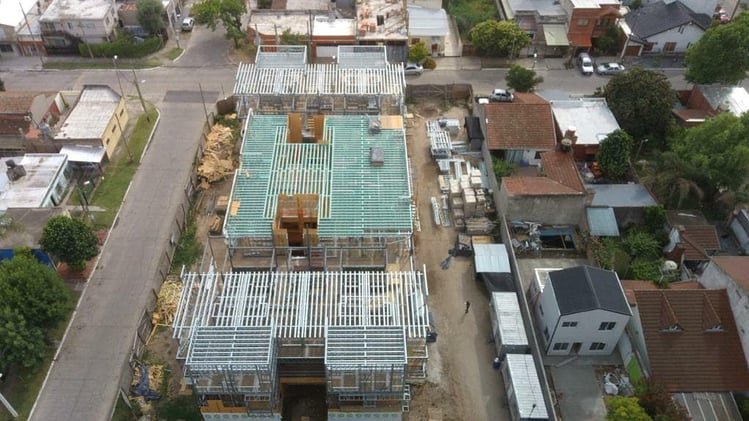 Design to production in just three months
Using FRAMECAD Structure, Steel Tech Group were able to optimize compliance with the American Building Code while delivering best value engineering practices. Then, with FRAMECAD Detailer, Steel Tech Group prepared the architect's plans for production. By taking this approach, only three months was needed for the conceptual stage – a significant reduction when compared with traditional methods that often see the engineering stage alone taking several months.
When it came time to start production, Steel Tech Group hit the ground running. Using their F325iT FRAMECAD machine, they were able to output an average of 2.4 tonnes of steel framing per day, with just a six-person crew in their facilities. They shipped the framing directly to site and were ready for installation.
Keeping construction time down
Although the project as a whole will take 12 months to complete, the nature of FRAMECAD-powered light gauge steel framing means a team of just 16 people on-site took only 90 days to install all the framing for this massive structure.
More efficient design, faster construction, and increased profitability are all achievable when working with an end-to-end system like FRAMECAD. "In comparison with other light gauge steel technologies worldwide, FRAMECAD's integration is far more reliable and streamlined than the others," explains Di Palma.
So, what made the FRAMECAD system perfect for Steel Tech Group and the Ezeiza apartment project?
Simple and fast on-site erection

Reliable support and integration

Rapid construction of a multi-level property

Total design flexibility

A complete turn-key solution
With over 88 tonnes of steel used, this three-story apartment complex truly showcases the power of cold-formed fabrication to the Argentina market – and Steel Tech Group's commitment to excellence through fast fabrication and installation, powered by the complete FRAMECAD system.
Ezeiza Apartments by the numbers
Total square footage: 2,400 sq/m
Number of apartments: 42
Total CFS used: 88 TN
Steel Tech Group Facilities: 6-person team
Construction Crew: 16-person team
Actual cost: $1.4 M USD

Erection time: 90 days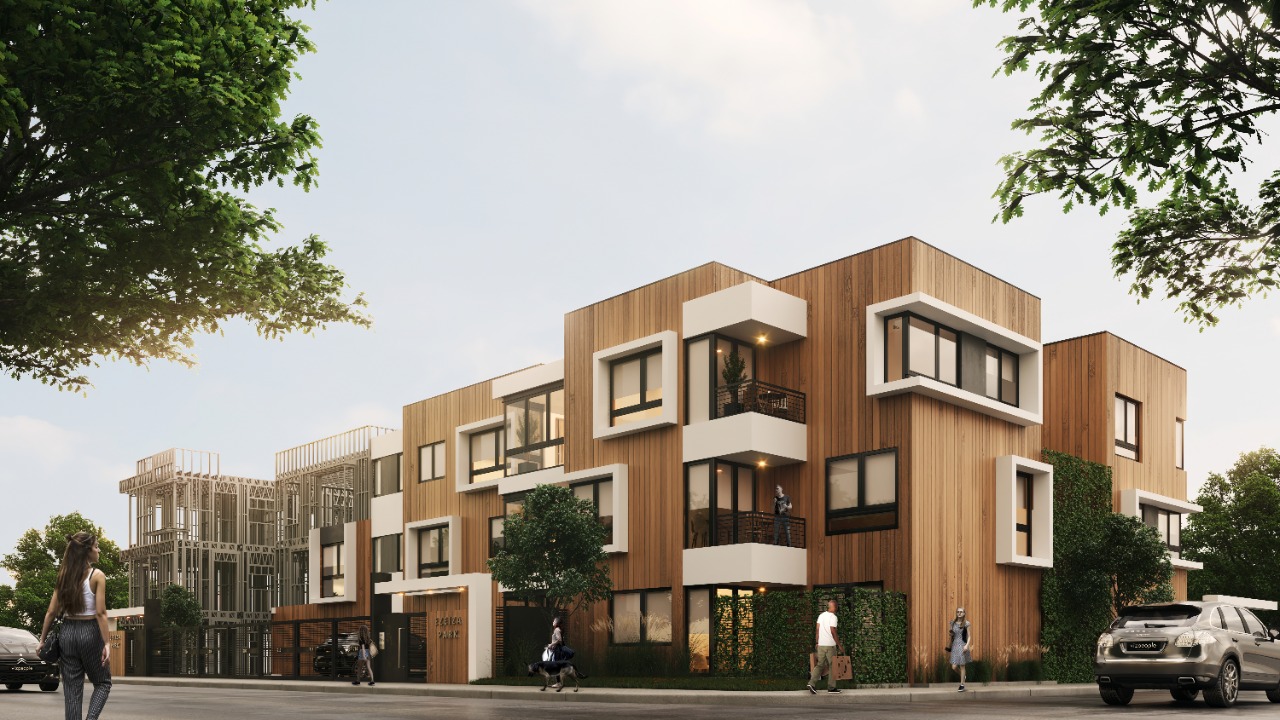 ---
To contact Steel Tech Group, visit their FRAMECAD Connect page here