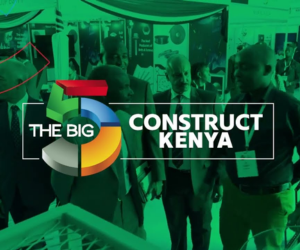 FRAMECAD will be at The Big 5 Construct Kenya this November
Visit us at The Big 5 Construct Kenya to discuss how the FRAMECAD system delivers advanced design-led methodology to increase your project productivity.

Big 5 Construct Kenya
Date: Wednesday 8 - Friday 10 November, 2023
Location: Sarit Expo Centre, Nairobi, Kenya
Stand: 1K15

The construction industry is coming together at The Big 5 Construct Kenya at a time when construction developments and the business landscape are rapidly changing. The 3-day exhibition is a showcase of global products, technology and innovation that will service this rapidly growing economy.
The event offers you a perfect opportunity to:
Find the right products & solutions for your business

Meet and do business with 150 leading brands

Earn free CPD credits by attending 20 talks

Reconnect with your construction industry

Register for FREE tickets now!
Here's what you can learn at the FRAMECAD booth:
The easiest way to engage light gauged steel in construction
How to reduce engineering costs, whilst adding value into your structural designs
How to avoid expensive labour costs and rapidly accelerate the construction process
Construct highly accurate buildings with the FRAMECAD end-to-end system for light gauge steel
Want to book a personal meeting with a FRAMECAD expert at the show?
Click below to let us know what time is good for you.
To learn more about the benefits of CFS construction, download our eBook, 'The Future of Construction' below.