For multi-level buildings, it's becoming increasingly obvious that timber, concrete, and hot-rolled steel aren't always the best options – especially when it comes to the top floor. That's why so many developers are now looking for ways to save on time, labour, and costs during the construction process.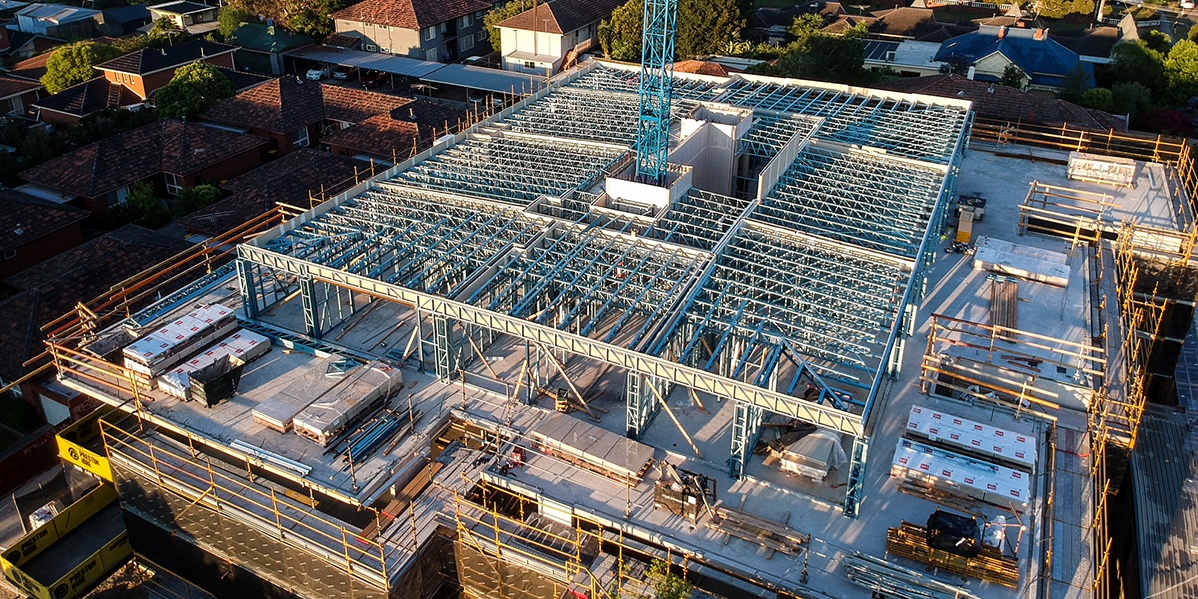 Melbourne-based SBS Group is taking advantage of the opportunity that light gauge steel offers, providing smart building alternatives and solutions to builders, architects and contractors across Australia with pre-fabricated light gauge steel framing systems.

In particular, SBS Group specialise in designing and manufacturing pre-fabricated light gauge steel wall and roof truss framing systems for the top level of commercial and multi-residential projects.

They initially began using the FRAMECAD System when they were searching for a smarter solution for precise, engineered steel framing solutions. Importing original architectural drawings into FRAMECAD Detailer and Structure, they design walls and trusses, and are provided with critical layout information for erecting frames on-site.

Framing is manufactured using the FRAMECAD Manufacturing System, which automatically cuts steel to length, and punches holes in the correct place every time – resulting in accurate, straight, and true results.

Panels are then put together by the SBS team, ready to be delivered to the construction site to be erected quickly and easily.

Consistent improvements across projects

By replacing traditional structural steel and timber with cold formed steel framing, the following improvements are achieved:
Independent structural steel, timber walls, and roof truss trades are combined into one coordinated system
Packing or straightening of walls for plasterboard is no longer required
A rust, termite and rot resistant solution
With a high strength-to-weight ratio, the use of cold formed steel framing contributes towards reducing overall floor loads
Framing is fabricated to exact specifications and delivered direct to site for fast and easy erection
The ability to carry plant loads
Significant time, cost, and labour savings
So how does that look in context? Discover the range of SBS group's top level projects in our case study here.