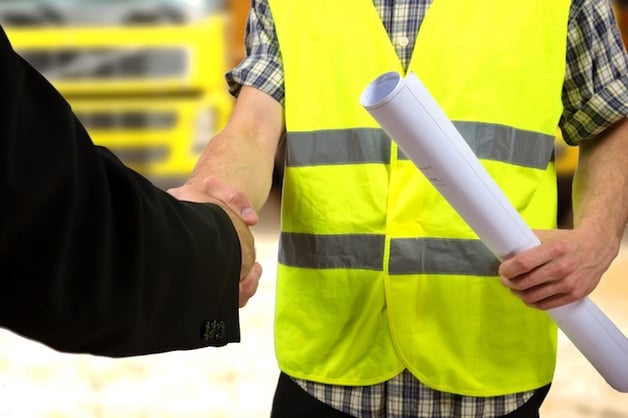 There are many machine manufacturers who will sell you roll-forming machines, but to truly get all the benefits that cold formed steel (CFS) construction can offer, you need to choose a partner who can provide an end-to-end construction system with advanced technology.
Whether you're considering a CFS system (also known as light gauge steel or LGS) for a specific project or thinking of establishing a CFS manufacturing or construction business, getting support from the right partner is a vital strategy to maximize project ROI and ensure sustainable business success.
The following are 4 key differentiating factors that separate a true CFS building solutions partner from a CFS/LGS roll-forming machine seller.
1. Look for a partner who leads by design.
Efficient, high quality engineering is a key factor required to be profitable in the CFS construction industry. So, it's important to look for a partner who applies an integrated, design-led building model that can merge the design, engineering, manufacturing and construction process into one efficient, effective and innovative system.
Some cold formed steel software packages have very limited or no engineering capability and will require additional detailed analysis from an engineer. Choosing a complete system that combines both engineering and design software in one integrated package ensures a fast and efficient process that can output fully-engineered designs to save costs in compliance and rework.
Seamless integration with BIM tools, like Revit, is also a must for modern construction methods. BIM technologies deliver many benefits throughout the construction process, but to be truly effective, systems must be easily and seamlessly integrated, ensuring the final BIM design model is reflective of all and any changes. Solutions like FRAMECAD Revlink ensure integration with Revit is easy, fast and efficient.
2. Look for a partner whose technology enables rapid production & labor savings
According to BuildSteel, CFS framing provides cost-effective benefits over the entire construction cycle including shorter project cycles, predictability and accuracy of steel components, and improved design efficiency. So, to maximize the return on investment of your building projects, you need a partner with industry-leading technology that produces in large quantities and at high speed with consistent quality and precision.
Consider systems that offer a wide range of advanced manufacturing and tooling functions. This allows high productivity and versatile output for production of roof trusses, wall frames, and floor joists — all to exact measurements - saving time and costly wastage during construction. And when combined with integrated detailed design speeds up compliance, reduces engineering cost and minimizes room for error on-site.
Using advanced tooling functionality the best cold formed steel equipment ensures all parts produced are pre-punched, numbered and labelled too, which means no welding, cutting or riveting is needed on-site, making it very easy to assemble with common tools and unskilled labor. You can also achieve significant reductions in the labor required both in your factory and onsite.
3. Look for a partner who can provide training and support for your team
One of the biggest obstacles that project owners, developers and builders face when constructing with cold formed steel is a lack of education for designers, detailers, engineers and manufacturing staff. It can be a challenge to find University courses that teach design and detailing methods for CFS over traditional materials.
Choose a CFS partner who can provide you with a support network of easily accessible design and manufacturing training, technical support, and CFS construction knowledge and expertise.
4. Look for a partner who provides a complete solution, not just a machine
In most cases, designing, engineering and building with cold formed steel requires a complete face lift in the way you approach construction projects. Traditional methods and traditional thinking no longer apply when constructing with an CFS (LGS) mindset.
To truly scale a CFS business, you need a partner who is invested in your success through the provision of real time business tools. Instantaneous machine feedback facilitates better and faster business decisions – promoting business scalability.
Look for a partner who can provide business intelligence and support to you at every stage of your operation. Platforms like FRAMECAD's MyFRAMECAD customer portal provide online access to real-time production information from your factory, access to technical support, design & engineering tools and marketing resources to ensure you minimize downtime, increase visibility of productivity, and have accurate productivity monitoring and reporting.

Clarifying and utilizing the 4 strengths of an effective cold formed steel building solutions partner will help you realize the full benefits of CFS/LGS construction. Make sure your chosen partner provides both design and engineering expertise, training, a wide range of manufacturing equipment and 24/7 business intelligence support.
Editor's note: This blog was originally posted in November 2016, and has been updated for accuracy and completeness.
- - -
Want to find out more about the advantages of LGS as a construction method and in particular, how the FRAMECAD System will drive ROI and value for your business? Download our eBook for free today.
Whether you're already considering CFS/LGS systems for a specific project or are considering establishing a CFS manufacturing or construction business, talk to a FRAMECAD expert today.