Auckland, New Zealand - Rob Heebink has joined FRAMECAD as Chief Technology Officer and brings 18+ years of experience to the role.  He will be responsible for taking FRAMECAD's product and technology development capabilities to the next level to bring more innovation to FRAMECAD customers.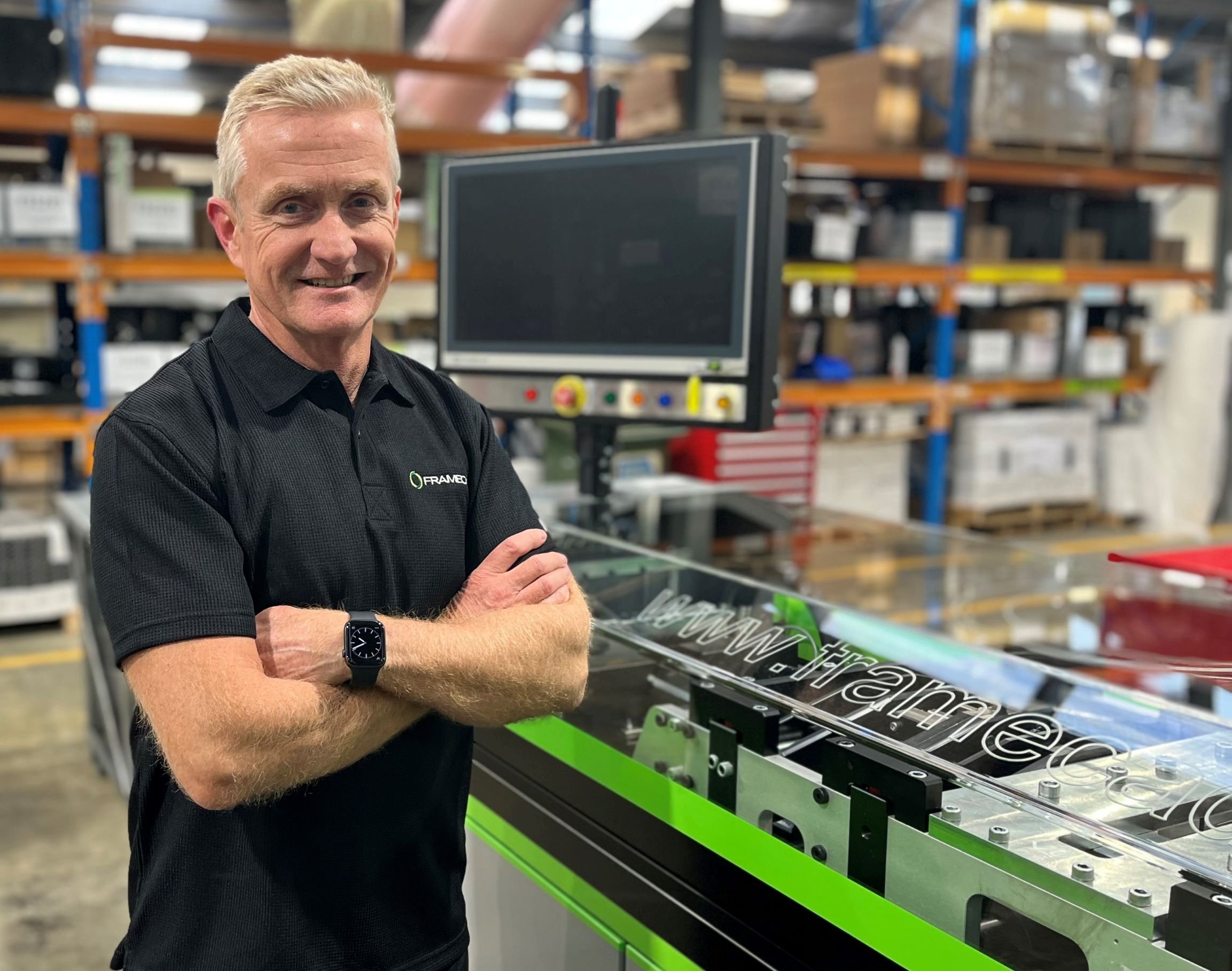 FRAMECAD founder Mark Taylor commented "I have worked alongside innovation leadership groups with Rob over the last 10 years. Rob is one of the best I have met globally."
Rob has spent the last 14 years leading Gallagher's research and development team. Based in Hamilton, New Zealand, Gallagher solutions are recognized in over 160 countries around the world. The company's security technology is used in a range of high-end commercial, enterprise and high-security sites, while Gallagher's animal management solutions are recognized as leading technology globally. Rob grew the development team to 200 and won many innovation awards.

FRAMECAD is the world's most transformative end-to-end steel frame design, manufacture and build system, allowing the construction industry to efficiently mass-produce steel-framed buildings with precision and accuracy. The FRAMECAD network is active in 110 countries around the world.
"FRAMECAD is a great example of a New Zealand hi-tech company achieving big on the world stage. The growth FRAMECAD has had, coupled with the future opportunities in front of us is exciting. I look forward to working with the FRAMECAD team and our customers." Rob says.

Rob's experience in innovation and commercialization will ensure the FRAMECAD System continues to enable the digitization of the construction industry to deliver faster build times, improve efficiency plus lower overall costs, better building performance and design versatility.

Rob will work closely with Founder & CEO, Mark Taylor and the global Executive Team. "We are excited to have someone of Rob's caliber join FRAMECAD and help direct our solutions and technological innovation. He will work closely with our customers and the industry to enhance our system offering. Innovation is vital for FRAMECAD to achieve its vision and Rob's global experience will help FRAMECAD expand its R&D capability plus accelerate bringing leading innovation to the market." Mark says.
Press Contact
Matt Stillwell
+64 21 625 075
matthews@framecad.com
---