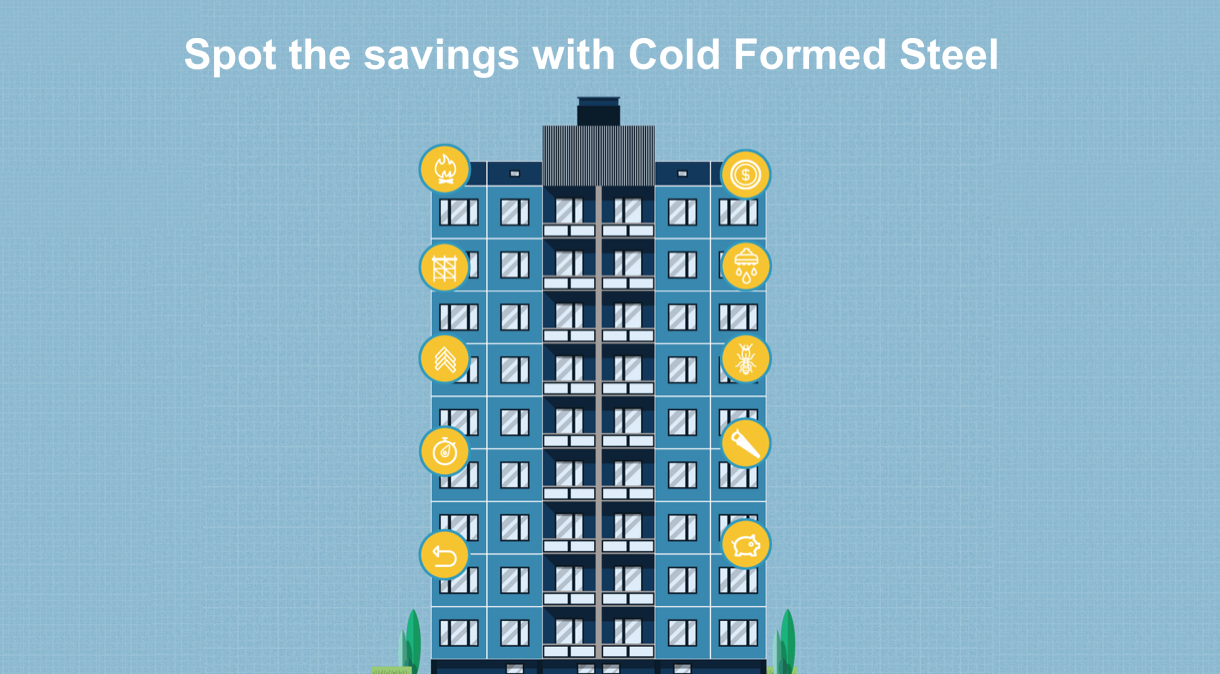 Chances are that when you've heard cold-formed steel (CFS) construction methods described, that cost savings have been heavily emphasized as a major advantage.
What you might not be so aware of is just where these cost savings lie and how a considerable amount of these savings can be found above and beyond simply the steel structure building cost alone.
The major CFS cost savings are cleverly explained in an infographic designed by BuildSteel.org, one of the pre-eminent cold formed steel knowledge bases in North America.