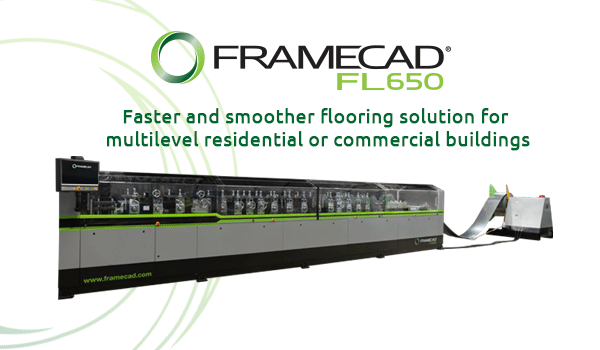 FRAMECAD is excited to announce the release of the updated FL650 system. This heavy-duty, floor joist manufacturing system is ideal for heavy flooring, residential and multi-story construction or large-scale flooring projects.
During an extensive review and redesign process, FRAMECAD's product engineers have refined many operating features resulting in easier operation and faster production. Additions and upgrades include:
43 - 97mls (1.2 - 2.5mm) or 18 - 12 gauge
Multiple flange heights available from 2 - 3"
Extruded 6 ½" service hole.