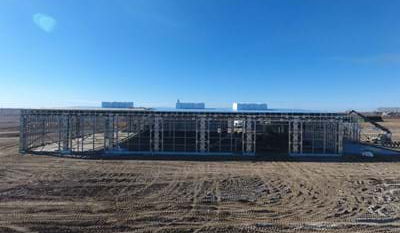 When FrameTech Systems outgrew their existing manufacturing facility, they knew it was time for a bigger, more flexible space. As experts in cold formed steel (CFS) construction, they also knew exactly which method they would use to bring that space to life. So how did their award-winning CFS facility come to fruition?
Pushing the limits of CFS
The use and demands of this kind of facility – a large, flexible workshop with 60-foot clear spans, 25-foot bays, 20-foot height to truss bearing and the option to add future overhead doors and production bays – typically leads to the selection of a pre-engineered building (PEB).