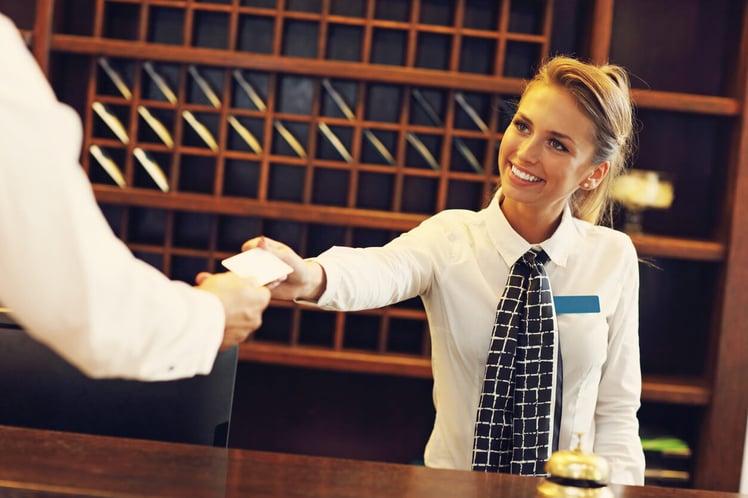 Given the complexity of hotel construction projects, a constant task for developers is to cut costs, improve timelines, and lower risks on site — all while maintaining the quality and durability of buildings.
One possible solution is modular construction. With this technique, building units called 'pods' or 'modules' are pre-built offsite in a climate-controlled factory environment. Modules are then transported to the building site for stacking or side-by-side placement using cranes. Onsite labor then handles detailing and finishing.
To read more about how the FRAMECAD System provides a solution for those looking for modular and offsite construction capabilities, read more on page 50 of our eBook, "The case for building with Cold Formed Steel".
Major hotel brands in the US and Europe are starting to take full advantage of modular construction for its main benefits of cost savings and faster overall completion. Projects ranging from 4-star major brand establishments to smaller, boutique hotels are among the success stories.
The evolution of modular construction through 3 major recent hotel projects
1. First Hotel Arlanda Airport: Stockholm, Sweden


Modular construction firm Forta Medical has built the 150-room First Hotel Arlanda Airport in Stockholm, Sweden, which opened in November 2016. Guests are offered nearly-24/7 transportation to the nearby Arlanda International Airport.
Forta Medical's end-to-end participation included design work, building and transportation of modules to the construction site. Modules were prefabricated with complete infrastructure, including bathrooms and furniture. Forta Medical cites time and cost savings, environmental sustainability, and a faster return on investment for owners as key advantages of modular construction.
2. Marriott International: New construction in North America
While modular construction has already gained substantial traction in Europe, Marriott International has developed a major initiative to push for modular building throughout its branded projects in North America.
The first hotel under Marriott's initiative is the Folsom Fairfield Inn & Suites in Folsom, California, US, completed two months ahead of schedule. The hotel features 97 rooms, with each module consisting of two complete rooms (with pre-installed beds and bathrooms) and a corridor.
Other Marriott hotels using modular construction include 4 current US projects: the 142-room AC Hotel Oklahoma City Bricktown (opened late 2017), the 122-room Courtyard Pullman in Washington (opened mid-2017), the 156-room AC Hotel NuLu in Louisville, Kentucky (opening in 2018), and the 123-room AC Hotel Chapel Hill Downtown in North Carolina (opened late 2017).
3. Hilton Worldwide: Multiple modular construction hotels in Africa
The ambition of Hilton Worldwide is to have more than 80 hotels established in Africa over the next 3-5 years. The company has pioneered modular construction on the continent with three large projects in Ghana, Kenya, and Nigeria.
The Nairobi Upper Hill in Kenya will have 225 guest rooms and is slated for opening in 2020. It will be Africa's tallest building, featuring a rooftop bar and other luxury amenities.


The Garden Inn Accra Liberation Road, planned for opening in 2018 in Accra, Ghana, is the first modular-build hotel in Africa. The hotel will feature 280 guest rooms.


The Legend Hotel Lagos Airport, Curio Collection, is the first hotel to offer close access to Nigeria's Lagos Airport upon opening in 2017. It features 130 rooms and offers convenient access to Lagos Airport for travelers and guests.
The benefits of modular construction for hotels
Modular construction offers many important advantages for developers in the hospitality industry. Among these are:
Reduced overall project schedule. Ground-breaking and work on the foundation can run alongside module construction, which is a major advantage over traditional building methods. Also, time is saved with the precise building of all modules before transportation, and with the streamlining of fabrication, transportation and on-site finishing. In some cases, project timelines are reduced by 25% or more, and owner occupancy takes place a month or more before schedule.


Cost savings. Front-loaded investments in design and fabrication help to lower costs. Costs are also reduced with less on-site labor, increasing numbers of modular construction factories, and cheaper packing and transportation methods than those available in the past.


Compliance with regulatory standards. Modular buildings can be built to all safety and regulatory standards as traditionally-built projects. Adjustments can be made depending on the requirements of the locale. For example, for quake prone areas, structural engineers decide which parts of a modular building should bear more load.


Higher overall quality. Modules are typically built with either wood or steel, and are engineered as a whole to be very strong and durable. Fabrication in controlled environments reduces exposure of structures to inclement weather. Also, precise design and exact replication among modules reduces defects, and helps builders meet all brand quality standards.


Less waste. Precision in fabrication, and fewer on-site adjustments, means that builders produce less material waste than in traditional construction — which contributes to lower costs.


Environmental sustainability. 'Green' considerations in project design are more achievable with modular building. Less waste and quicker project completion can add up to a smaller burden on environmental resources.


Higher ROI for developers and owners. With earlier project completion, owners can begin utilizing the building sooner, generating more revenue overall.
Modular construction, all in all, is evolving quickly among developers in the hotel industry. Across the world, it is proving to be an efficient method of hotel construction, enabling much-faster project completion, reduction in overall costs, and faster profitability for owners. While the method involves a greater upfront investment, possible lender education on viability, and more coordination among stakeholders and the supply chain, the increased efficiency is often well worth the adjustments. As adoption spreads, many more owners and developers are bound to take advantage.

To read more about how the FRAMECAD System provides a solution for those looking for modular and offsite construction capabilities, read more on page 50 of our eBook, "The case for building with Cold Formed Steel".