This single-story dwelling was completed with the FRAMECAD System. This video demonstrates all the steps followed to complete this residential building successfully.
This 358m2 single-story house is located on a 3037m2 piece of land and offers:
Four bedrooms

A study

A veranda

A double garage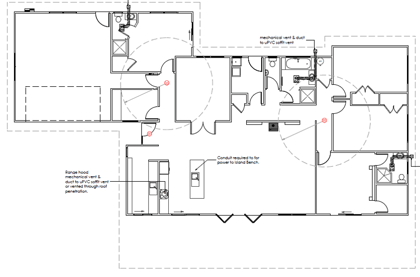 After only 48 hours of detailing, the project was fully designed, engineered and compliant with the local design code.
Watch the evolution of the project from beginning to end.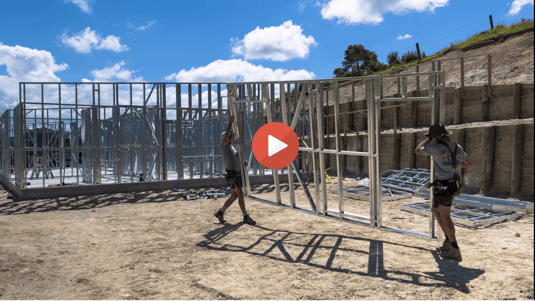 The main challenge of this steel frame construction project was the complexity of the veranda roof design with overhangs, different roof heights and the main roof structure which did not line up with the veranda roof.


FRAMECAD Structure enabled the Detailer to complete the design and perform all necessary engineering calculations so that it would meet the local design code. Then the software produced the design plans which overcame the design complexity.
All the frames were produced offsite and assembled onsite. The detailed design function offered by FRAMECAD Structure ensured that the builders received high-quality and precise shop drawings which allowed smooth and rapid assembly of the cold formed steel (CFS) frames.
---