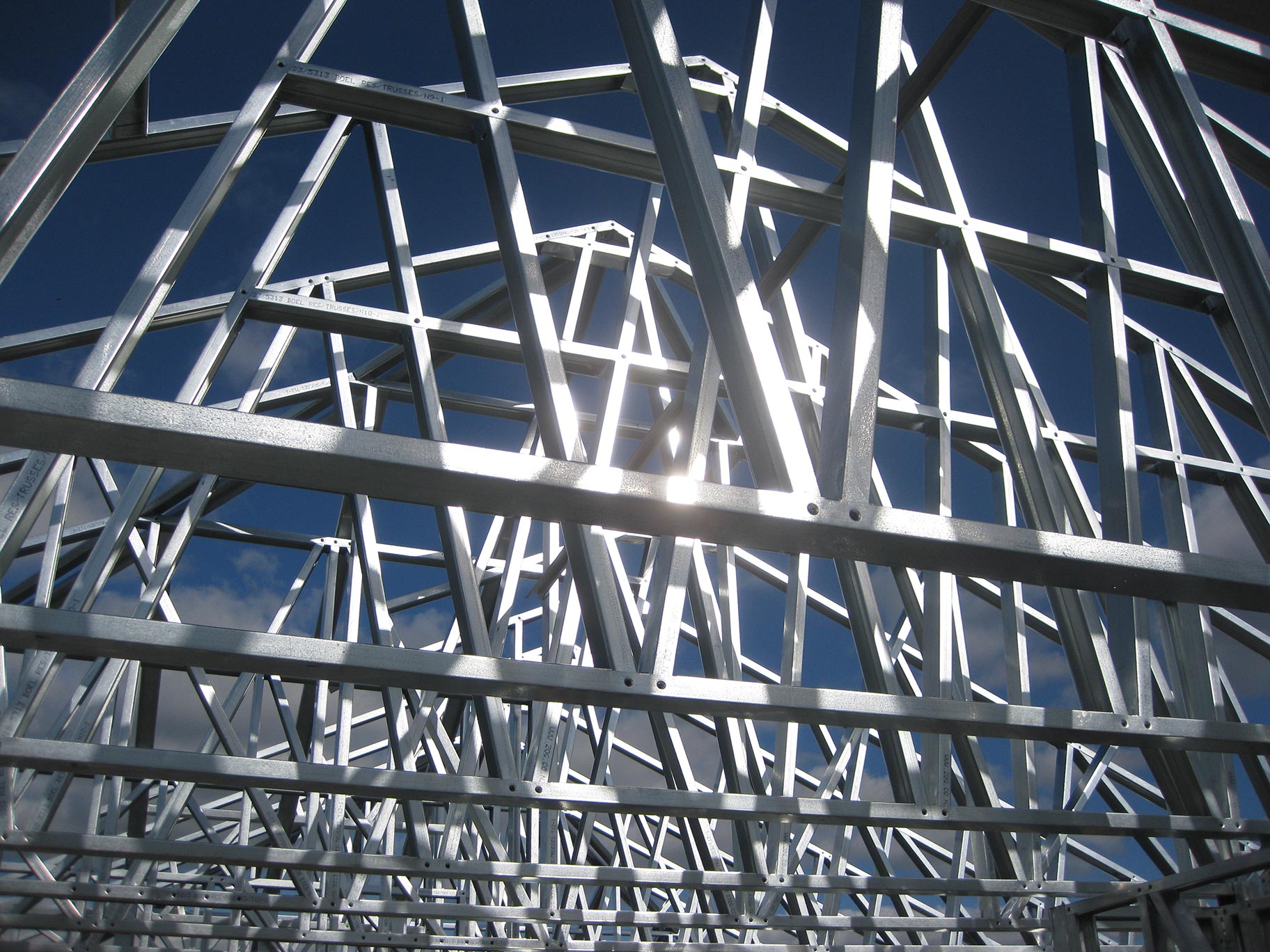 Prefabrication has long been touted as the answer to smarter, faster, and safer construction. The prefabrication revolution is quietly changing the way engineering and construction works. Many companies are starting to see how this change in construction is enhancing their business and granting a competitive edge, particularly when paired with the right materials.
The case for prefabrication
Prefabrication is one of the best cost-efficient ways to conserve valuable construction resources, reduce material waste, and construct technically detailed buildings to tight tolerances within tight deadlines. Prefabrication requires a design-led methodology, which involves more input at the beginning of the project. Using this design-led approach, higher-quality buildings can be developed in a shorter time-frame and at a lower cost than traditional construction methods.
This is especially true when using a material which complements prefabrication – such as cold formed steel (CFS), which can be produced to precise specifications and is quick and easy to panellize and erect using low skilled labor.
New South Wales based manufacturers, Austruss switched to modular prefabrication of their CFS framed bathroom pods for the increased quality and reduction of on-site labor and materials handling that it offered.

Managing Director Andrew Fowler mentions "Any business has got to aim to be more streamlined as time goes on, and we got to improve processes to make it better and that's part of why we've gone into modular buildings, because we've seen the gains that can be achieved within this."
Prefabrication and design-led technology are changing the way the construction industry works. Understanding these two areas is the key to gaining a competitive advantage in the market whilst keeping your company agile during a period of rapid change.
Prefabrication by the Numbers
Data Supplied by BuildSteel.org
What role will prefabrication play in the future?
The increasing need to conserve resources and reduce waste is already driving prefabrication to become an important – if not the dominant – method of construction for the future.

Advancements in both technology and materials mean that prefabrication is now more viable and attractive than in the past. With highly sophisticated software and advanced manufacturing equipment cold formed steel framing is estimated to be 50 per cent quicker to install than traditional wood framing. Cold Formed Steel also produces less waste as it can be prefabricated to exact measurements.
A recent study conducted by BuildSteel.org stated that 84% of Contractors and 90% of engineers are implementing some form of prefabrication into their projects. Of these it has been reported that 66% of prefabrication adopters have seen a decrease in construction time of at least 4 weeks and additionally 65% of these have seen a budget decrease of 6% or more.
Why should your organisation start adopting prefabrication now?
After a long period of design and construction methods remaining largely the same, new technologies are disrupting the way we design and build. Digital connectivity, cloud computing, automated roll forming equipment, innovative materials and data analytics are revolutionizing how construction takes place.
These technologies are breaking down the fragmented silo approach to building that has defined the industry. This opens the future to more integration and streamlining across projects. Those who don't embrace technology will be less competitive than others who are already using prefabrication options and can offer higher-quality builds faster and at lower prices, essentially pricing traditional methods out of the market.
How can you integrate prefabrication into your business?
Fortunately, advancements in both technology and materials mean that implementing your own prefabrication setup is relatively easy. As the world's only end-to-end system for cold formed steel; FRAMECAD combines Computer Aided Engineering (CAE) technology and cold formed steel roll forming equipment, with the flexibility to manufacture precise steel frames in any location.

For example, early adopters; Intellisteel set up their FRAMECAD System on-site to construct Sage Park. A three storey, 110,000 square foot (10,219 m2), assisted living facility in Florida that features 104 assisted living units and 24 memory care residences. The project used a total of 1,081,000 lbs (490 T) of steel to make 1,735 load-bearing walls, 2,162 non-load bearing walls, 2,141 webbed floor trusses and 1,661 roof trusses, totaling 7,699 panels in an unbelievable 14 weeks.
Besides offering CFS roll forming equipment, the FRAMECAD System can be paired with FRAMECAD Structure for code-compliant engineering and FRAMECAD Detailer for quick and accurate detailed framing plans. The complete FRAMECAD System leads the way in accuracy and speed. Not only the FRAMECAD system the only end-to-end system for CFS construction, it is backed by the unique MyFRAMECAD a cloud based suite for design, manufacturing and business tools; providing organisations with all the tools to excel in prefabricated steel construction.
Where Can I Learn More?
To understand the wide range of applications and benefits of using cold formed steel, download our eBook on the versatility of cold formed steel. Alternatively, if you are interested in learning how cold formed steel prefabrication can transform your business, book a consultation with one of our FRAMECAD experts. As leaders in prefabricated cold formed steel, we can help you understand your organization's role in the future of construction.