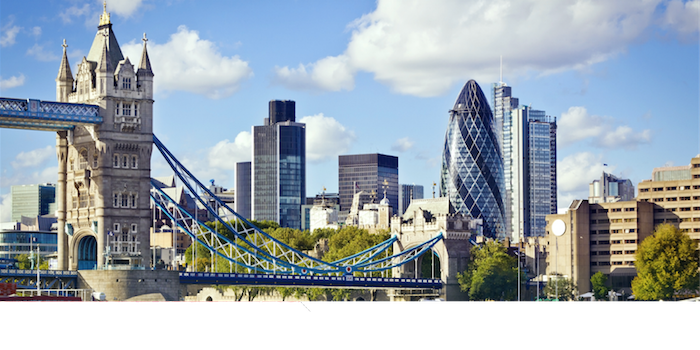 This blog follows on from our earlier blog post "Modernise or Die - Changes needed in the British construction industry", where we first talked about Mark Farmer's report on the UK construction industry.
In February 2016, the UK government asked the Construction Leadership Council (CLC) to look at:
The labour model in the construction industry
The skills, pressures and other constraints that limit housebuilding and infrastructure development in the UK
The CLC commissioned Cast Chief Executive Mark Farmer to undertake a review.
In the report he warned of the United Kingdom building industry's poor health and in claiming the need for drastic changes, Farmer offers recommendations on how the construction industry needs to respond in order to survive in the short and long term.
This blog summarises those recommendations that ultimately aim to see a vibrant and productive construction industry in the UK.

(Continued below)
In a frank report Mark Farmer was direct about the need to persuade the construction industry to take a dramatic shift in direction.
Farmer observed:
Only a third of large construction projects are completed on schedule.
The industry suffers from fragmentation along with poor investment in innovation, a bad public image and no coherent leadership.
A breaking point is likely within five to ten years when these symptoms become irreversible.
Farmer's top recommendations for the future proofing of the UK construction industry:


The Construction Industry Training Board (CITB) needs to be completely reformed.



Industry, government and clients should improve the work done through the Construction Leadership Council's innovation stream. This will help to build an innovation programme with a specific focus on residential construction.



The CITB needs to make changes to its grant funding model in order for skills and training to reflect what a modern industry needs. It's also paramount industry bodies and professional institutions take an active role in producing talent that is appropriate for a digitally enabled world.
As a valuable solutions partner, at FRAMECAD we provide a comprehensive set of training methods to our clients in order to help governments and construction industries around the world to shift towards innovative programmes.


A reformed CITB should have the power to change the image of the construction industry through a school outreach programme.


The government should be open to intervening in the construction sector. This could involve their support of further education along with planning, tax and employment policies.
The government should be promoting the use of pre-manufactured construction methods backed by policy.
At FRAMECAD, we understand that globally, there is an increasing trend towards prefabrication and modular construction. Click here to read our article about the top 5 scenarios where LGS prefabricated and modular construction methods are advantageous to builders, project owners and developers alike.
The government and private sector need to come together to develop a pipeline of demand in the new build housing sector, similar to the National Infrastructure Pipeline.
Clients should be forced to comply with the above recommendations. This would involve the government introducing a tax of no more than 0.5 per cent of a project's total construction value. This would be mandatory in altering behavior and clients could avoid paying it by showing they're doing their bit to improve the industry.
At FRAMECAD, not only do we agree with Farmer that construction industry players should be forced to comply with his recommendations, we've put our money where our mouth is. We've invested heavily in R&D, with more than $40 million committed over the last 30 years. This has ensured that throughout our existence, we've been able to fully understand regional environmental constraints. This has ensured our technology is world class and ahead of the curve, and on the cutting edge of the construction industry.
Farmer calls to the UK construction industry to consider and reflect on the recommendations set out above. Facing potentially irreversible industry decline, it's paramount action is taken sooner rather than later.
At FRAMECAD, not only are we aware of the ways in which construction industries around the world need to innovate to remain viable, we take an active role in being part of the solution.
We offer a move from traditional methods of construction to digitalised methods of construction, supported by a design-led approach and a powerful suite of software.
As Mark Taylor, FRAMECAD Founder and CEO, said recently during our 30 year celebrations:
"The speed of change in the world demands a new approach to construction. Population growth and changing environmental, political and social attitudes are causing many landowners, developers and builders to move away from traditional methods. At FRAMECAD, we look towards modern approaches to construction and for more than 30 years, we have been so excited about innovation in Cold Formed Steel construction to meet these needs."