As one of the most certified Cold Formed Steel Design and Build solution around the world, with FRAMECAD 's presence in 120 countries, we work continuously with local building authorities and associations to ensure our Software and Manufacturing Equipment offer global compliance.
FRAMECAD has been successfully serving the world's steel building industry for more than 30 years and has been operating in China for more than 12 years where Light Gauge Steel construction is growing.
In China, the FRAMECAD R&D team has been working along with Chinese building experts in developing its internationally recognised software to satisfy the Chinese LGS building Standards, first published in 2011.
In China, engineering Light Gauge Steel buildings is still relatively new, so many Design Institutes and Engineers have not had the opportunity for formal training or access to Research and Development test results.
The challenge for the Chinese Light Gauge Steel (LGS) industry has always been to access a trusted and recognised technology dedicated to LGS construction and offer an efficient design and engineering method which fully complies with Chinese Code GB50018/ JGJ227.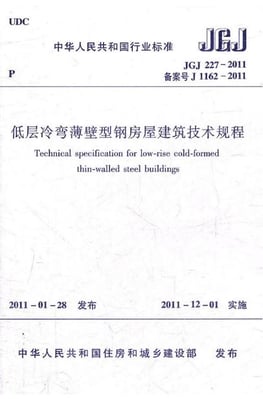 Since 2011, FRAMECAD has been working on developing FRAMECAD Structure to meet the Chinese building standards. Both the Chinese engineering experts and the Chinese code committee are now satisfied that the outputs form the FRAMECAD Structure Engineering are in accordance with the Chinese codes GB50018/ JGJ227.
At the Low-Rise Cold-Formed Thin-Walled Steel Building Chinese Code Committee meeting on the 16th of April 2018, FRAMECAD Structure engineering software was officially approved by National Engineering Technology Research Center for Prefabrication Construction in Civil Engineering to comply with the Chinese codes GB50018/ JGJ227. FRAMECAD Structure Software was recognised to produce automated engineering in accordance with these codes.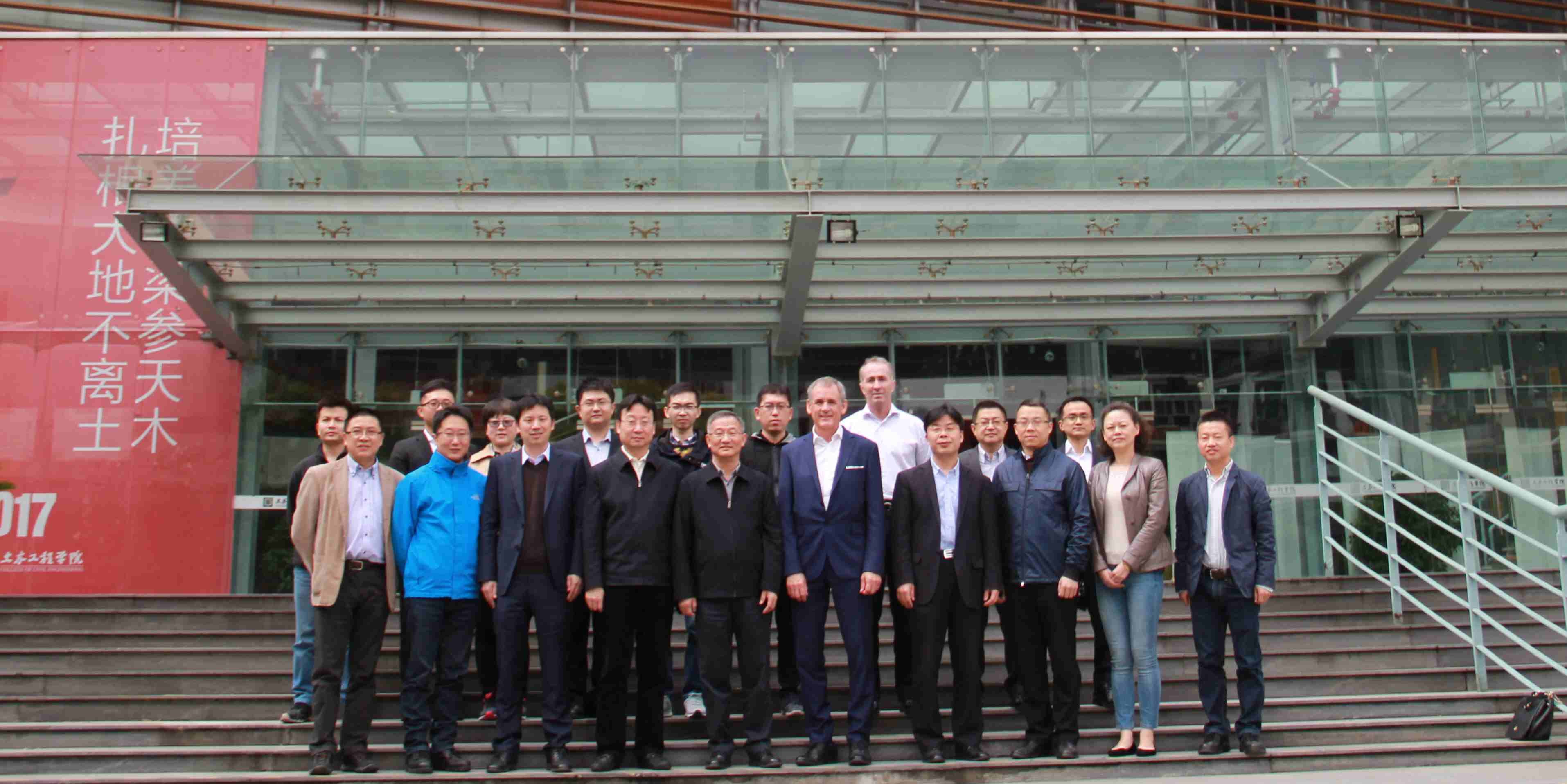 Mr Mark Taylor, the founder of FRAMECAD said "This is an enormous achievement and we are very committed to the China market. The FRAMECAD Structure Software is the first Engineering software for China to be recognised and officially approved to have this capability. FRAMECAD have a certified process which has been proven to satisfy China requirements, offering a clear and efficient method for China which can be trusted by designers, Design Institutes and Building Authority."
As a result of the significant FRAMECAD R&D dedicated to the Chinese market, FRAMECAD are now recognised experts on the Chinese LGS standards.
A strong collaboration between the Chinese National Code Committee and FRAMECAD have emerged to support the growth of the green building and modular construction industry.
FRAMECAD along with the Tongji and other institutions are looking to deliver seminars and professional training programs to develop the knowledge and expertise available in China to the use of Light Gauge Steel technology in construction.
FRAMECAD Technology group has been making the largest investment in R&D for the Light Gauge Steel frame industry globally over last 30 years to consistently incorporate its knowledge into Computer Aided Engineering known as FRAMECAD Structure. Because of the ongoing R&D, it has developed unique technology to enable Light Gauge Steel frame structures to be designed and engineered in real time. Along with having the most advanced technology for Automated Light Gauge steel engineering, FRAMECAD is also introducing leading technology for BIM Design Process and Collaboration.
The FRAMECAD Structure software is one of the components of the integrated FRAMECAD LGS Design and Manufacturing solution. As an integrated Design and Manufacture process, the outputs provide precise information for FRAMECAD manufacturing process which is internationally recognised for its leading efficiency and reliability.
Mr Mark Taylor, the founder of FRAMECAD said "we have been totally committed to develop this specialised technology to help the green building, modular and Light Gauge Steel industry, grow in China.
Through ongoing collaboration with Chinese industry experts, we look forward to sharing our international knowledge and experience to help accelerate this growth and ensure China has access to leading know how and technology."