30 years of innovation – how FRAMECAD has re-framed the construction industry
In 1987, Mark Taylor saw an opportunity to do things better: he launched FRAMECAD. In 30 years, FRAMECAD has grown from providing consultancy and support to become an integrated set of intelligent software and manufacturing systems. This, combined with exceptional customer support enable the FRAMECAD system to provide an end-to-end design and build solution for Cold Formed Steel, also known as CFS construction. Below is an overview of the key accomplishments over the last 30 years at FRAMECAD.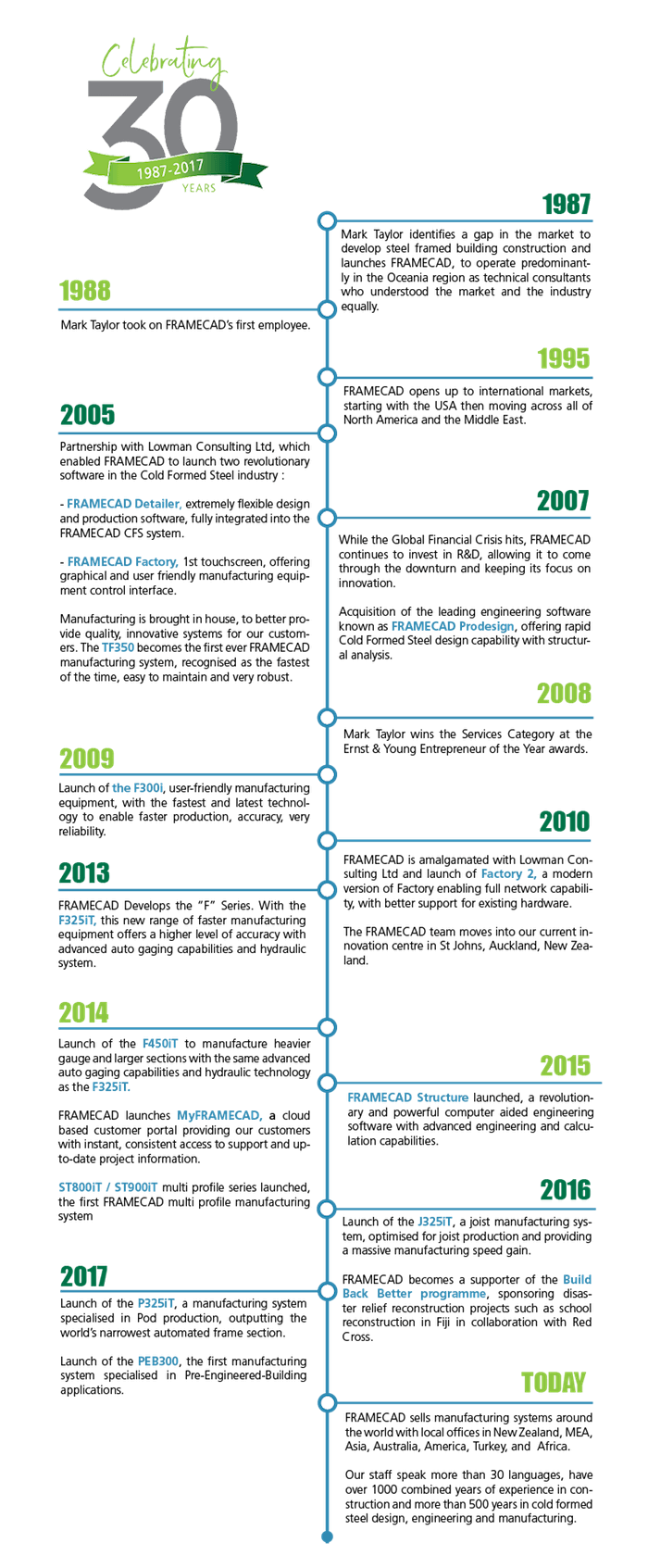 So how has this happened? And why, 30 years later, is FRAMECAD still just as passionate about making construction better? Discover FRAMECAD's key success factors and Mark Taylor's vision which makes FRAMECAD what it is today.