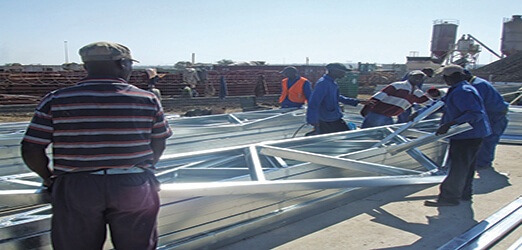 FRAMECAD has extended its dedication to developing light gauge steel construction knowledge in Africa, including now having dedicated design, technical, building products, and support staff based in our South African office.

Andre Visagie, a trained FRAMECAD technician, is available to carry out all technical support work throughout Africa, including scheduled servicing and repairs. For more information on how Andre, and the wider FRAMECAD team can assist with keeping your systems up and running, please contact us.
FRAMECAD Building Products expert Warwick Stichbury is also travelling through Africa in the coming weeks. Warwick is available to visit you and discuss the building products solutions and systems which can assist your business. To contact Warwick, click here.