FRAMECAD is proud to announce the release of FRAMECAD® Detailer V5, the next evolution in automated detailing software for the manufacture of CFS Framing.
For FRAMECAD®, innovation is everything; it's a catalyst for enablement – whether its enabling clients to construct buildings quickly and safely through an integrated system or supporting communities to achieve a better standard of living, we've spent 30 years researching and testing to build a platform that people can rely on.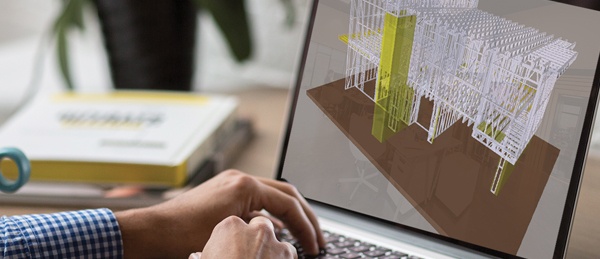 FRAMECAD are consistently improving products and services to specifically meet their customer's needs and to provide a better user experience.
Known for versatility and efficiency across a wide range of global construction applications; FRAMECAD are excited to introduce the following improved features to FRAMECAD® Detailer:
Enhanced Machine, Frame type and Section Setup Experience inside Configuration Options

Locate the required Machine Series and Profile Section size in the Machine and section setup menu with ease
Quickly identify the projects at hand and current machinery
Set up all machinery for production capabilities and pre-configurated section sizes
Specialised Frame Type management control with predetermined section and machine series
Ability to custom-name frame types and assign default settings, frame scripts, frame properties
Improved Structural Detailing

Create buildable frame structures for any wall shape

with improved Auto-Frame and Wall Detailing

Easily place openings vertically above each other in the same wall structure, ideal for prefabricated façade systems
Provide detail for split sill systems, providing improved structural layout
Auto configuration of Triple stud connections at adjoining walls
Adjust and add additional sections to walls, trusts, joists as required
Add your own logos to printed designs and PDF's

Unpin project tree for a larger

work-space

Use the Project tree to navigate, select and zoom to frame instantly

View properties, update framing parameters and make changes rapidly by selecting

multiple components at a time

View properties and change data to multiple components at a time

Change 3D colour of individual components at frame level

Select and import multiple files at a time for accelerated project set up

New commands, such as member lengthen and member fillet for faster editing
FRAMECAD® Detailer is a powerful tool that saves time and cost in frame, panel, truss and joist design for Cold Form Steel Construction. Available across multiple languages including; English, Spanish, French, Chinese, Portuguese and Russian, FRAMECAD® Detailer V5 will accelerate your construction project.
FRAMECAD provide the tools that help you gain business success, our range of world-leading software, manufacturing equipment, online support and training programs are created to help your business increase productivity and return on investment.
For the first time FRAMECAD are offering a free 30-day trial of FRAMECAD® Detailer V5, please follow the link below and start taking the steps to discover "the way the world constructs" with FRAMECAD.