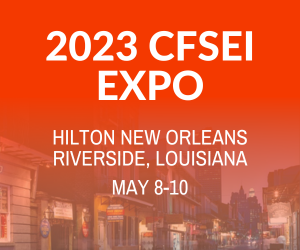 FRAMECAD will be at the CFSEI Expo this May.
Visit us at the CFSEI Expo to discuss how the FRAMECAD system delivers advanced design-led methodology to increase your project productivity.

CFSEI Expo
Date: Monday 8 - Wednesday 10 May 2023
Location: Hilton New Orleans Riverside, New Orleans, LA
The Expo is designed for architects, builders/contractors and engineers, with an educational program geared toward both skilled cold-formed steel framing professionals as well as newcomers. It will provide opportunities for education and networking as well as an exposition featuring state-of-the-art innovations, technologies and principles in cold-formed steel framing. Winners of the 2023 CFSEI Design and Distinguished Service Awards will also be announced. The three-day conference is the only one of its kind dedicated to the cold-formed steel framing industry.

Register for tickets now!
Here's what you can learn at the FRAMECAD booth:
The easiest way to engage cold formed steel in construction
How to reduce engineering costs, whilst adding value into your structural designs
How to avoid expensive labor costs and rapidly accelerate the construction process
Construct highly accurate buildings with the FRAMECAD end-to-end system for cold formed steel
Want to book a personal meeting with a FRAMECAD expert at the show?
Click below to let us know what time is good for you.
To learn more about the benefits of CFS construction, download our eBook, 'The Future of Construction' below.